I only use premium ingredients when I bake and my first and only choice  for butter is Anchor. Taste and quality has always been a hallmark of Anchor products so it's always my only choice be it butter or other dairy products.  Anchor Butter has been around for decades and has been a staple in many Pinoy households like mine. It is such an indispensable ingredient in my kitchen. To my pleasant surprise, I discovered this Anchor Holiday pack where one gets Anchor Maple Butter for free with the purchase of two Anchor butter packs.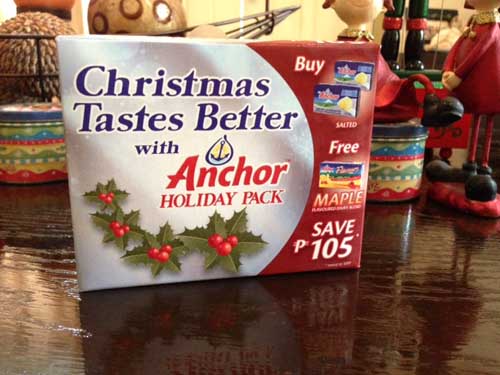 This is my first introduction to Anchor Maple blend. Hmm, the word "maple" reminds me of the syrup that I add to my pancakes. Looking at the label, I discovered that Anchor Maple Butter is a blend of the creamy goodness of butter and the natural sweetness of maple syrup. Maple syrup is very popular in North America where it is used in a variety of dishes, from pancakes and waffles to baked goodies and even savory dishes.
I imagined Anchor Maple comes with a sweet-salty creamy combination. I couldn't figure out how to use it until my cook pointed to the recipe at the back of the carton. Oh, a Maple Rum Cake . That got me pretty excited because I wanted a different kind of cake for my Noche Buena.
I am naturally curious and adventurous when it comes to new food experiences be it an original recipe or to put a new and refreshing twist to traditional dishes.
Another surprise awaited me. Together with other food bloggers, I discovered the many versatile uses of this new compound during a traditional Christmas feast. I had no idea where the mystery venue was until we arrived at surprise of surprises…Lolo Dads.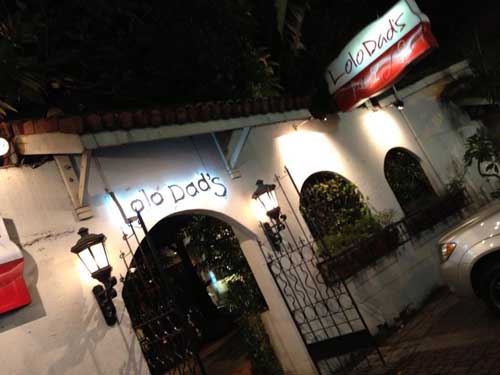 The five-course traditional Christmas feast was prepared by Chef Ariel Manuel of Lolo Dad's.  According to Chef Manuel: "It's always exciting to work with a new ingredient and discover its possibilities." And discover it we did.
Each dish was injected with the sweet, salty and creamy goodness of the new Anchor Maple flavored butter blend.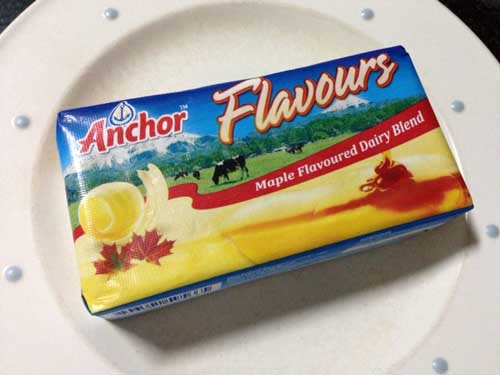 Of course, Anchor Maple Butter can simply be taken by itself as a spread that goes well with a variety of breads for breakfast or merienda.  But that would only be half the story.
Chef Ariel added a twist to the butter by whipping up a butter spread with special ingredients.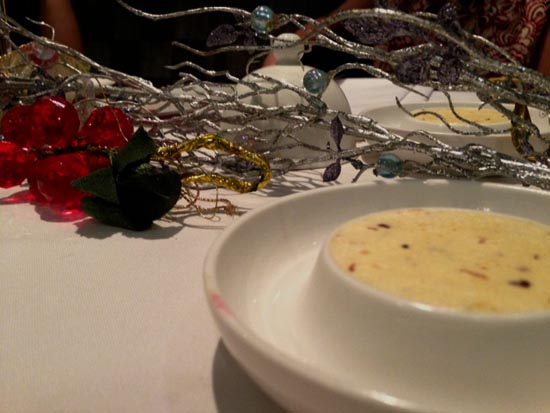 I couldn't wait to try the rest of dishes and check what Anchor Maple Butter had to offer.
The Anchor Maple and Honey Glazed Duck Ham was a revelation. Ham-style Duck is not well-known in the Philippines as we traditionally prefer pork. But the Duck Ham glazed with Anchor Maple and honey will give even premium hams a run for their money. The glaze provides a rich coat over the fatty duck skin, with just the right mix of saltiness and natural, woodsy Maple sweetness. It framed perfectly the slices of succulent duck meat without being cloying or overwhelming. This dish is a must-try for any celebration.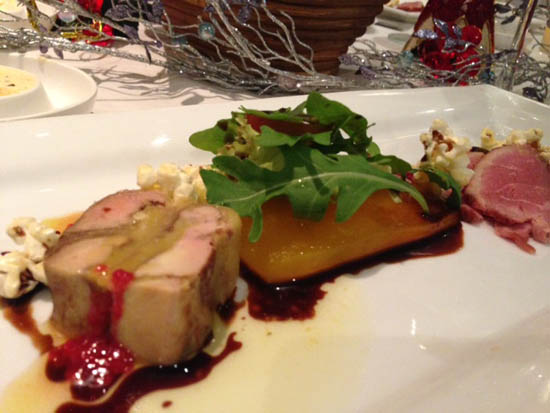 Anchor Maple and Honey Glazed Duck  made of Duck Liver Terrine , Confit of Cantaloupe and Newly popped Corn salad.
Anchor Maple Butter also brought a delectable salty-sweetness to the crunchy Newly Popped Corn Salad. This is a healthy option for those disciplined souls watching their waistlines.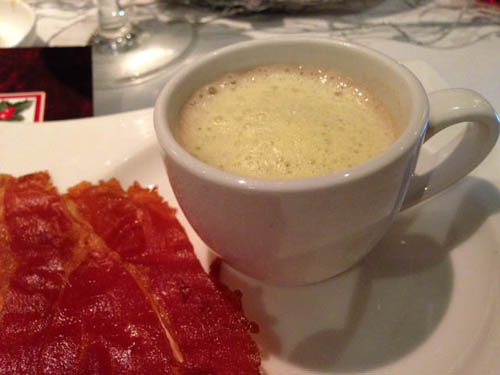 The second course is Espresso of Chestnut soup from Anchor Maple foam and  Ham flakes. I took in the aroma of maple buttery goodness before I sipped my soup. It was neither too rich or bland.
Chef Ariel explains  how he arrived at every dish that is placed on our table.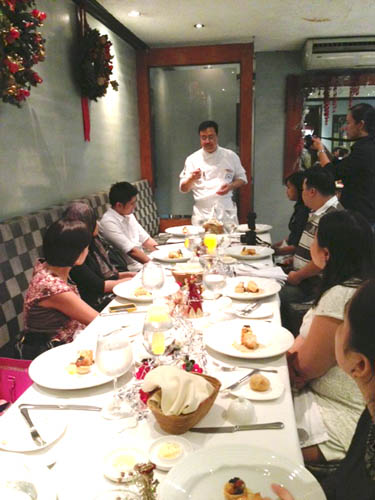 Traditionally –prepared seafood dishes got even better with an infusion of Anchor Maple Butter. This was particularly delicious in the preparation of the poached Philippine Sea Bass (Apahap).  The delicate natural flavor and aroma of the fish was enhanced by the subtle incorporation of the butter-maple combo.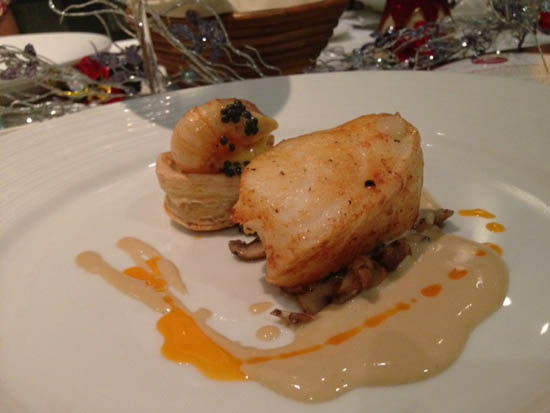 Pimenton Infused Oil Poached Fillet of Sea Bass, Sauteed Lobster Vol-au-vent with Anchor Maple and Caviar Sabayon.
Before proceeding to our next course, I rinsed my palate with sorbet.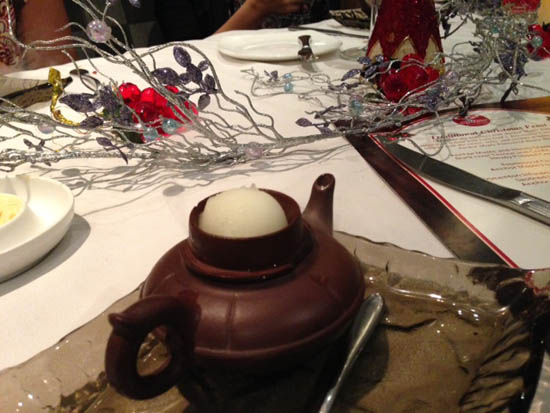 The Rib-Eye Steak and Braised Short Ribs were made juicier and more flavorful with a basting mix of  Anchor Maple Butter.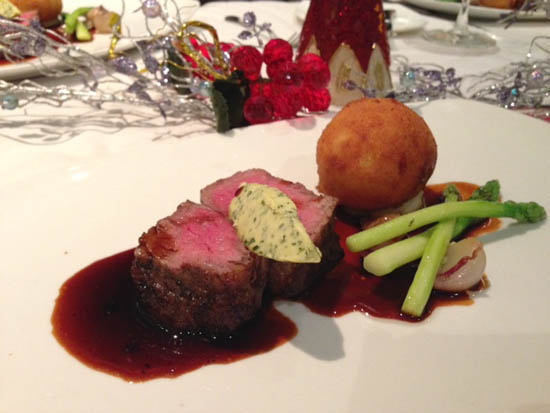 Roast Eye of Rib Eye steak with Anchor Maple Butter Café de Paris , Bruised Short Rib filled fried Potatoes
Red Velvet waffles generously topped with whipped Anchor Maple Butter rounded off the feast. I thought it was clever of Chef Ariel to use a breakfast item like waffle for this pretty dessert.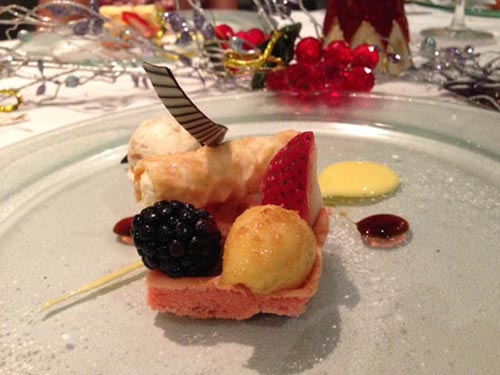 Red Velvet Waffle with whipped Anchor Maple and Cheese Cannoli , "Ber" Berries.
There seems to be an almost infinite number of ways one can enjoy this new variation on an old favorite.  You can check out the Maple Rum Cake I baked for my family for Noche Buena. Oh, it was such a hit. You can easily bake it because the recipe is so simple.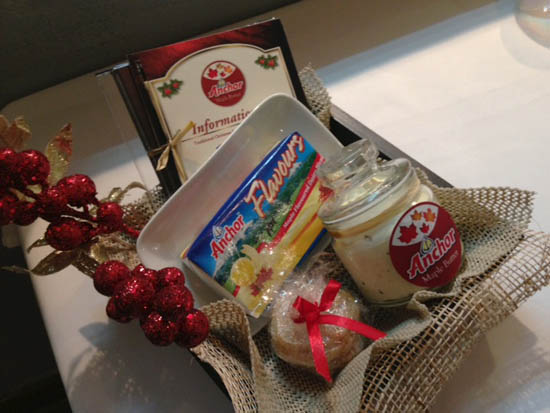 If you want to know more how to make your dishes better with Anchor, just head off to their facebook page  https://www.facebook.com/AnchorHomeChef .