Sardines is always a must-buy at the groceries. Before I had children, I always ate Sardines straight out of the can with my garlic rice. I thought that was the only way it could be eaten.  When I had children, I became more creative and prepared Bambinos  (Pan de sal  Pizza) or Pasta with Sardines and capers . Well , those were the only recipes I made use off until Mega Creations Sardines gave me the challenge to create an extra special dish . I took up the challenge when preparing for Mother's day lunch.
Mother's day is important to my family. I prefer cooking at home than eating out.  I decided to cook "Moroccan Sardine and Sweet Potato Casserole". It was a surprise because usually I prepare a pasta dish.  The recipe makes use of a lot of ingredients but I know it all adds up to a really delicious and complete meal in itself. It comprises of a sweet potato mash and cheese crush over the main Sardines mixture. I also  modified it a bit by decreasing the spices.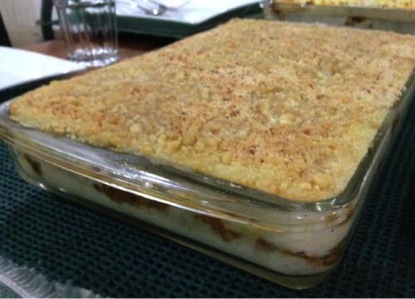 Ingredients:
6 cans Mega Creations Premium Sardines (Spanish Style), chopped
2 cups Spinach leaves (chopped)
2 cups Red Bell pepper (strips)
½ cup raisins
1 cup white onion
1 Tbsp cinnamon powder  (originally 2TBsp)
1 tbsp Cumin powder (originally 2TBsp)
1 tbsp Turmeric powder (originally 2TBsp)
6 Tbsp Tomato paste
½ cup Olive oil
To taste – Salt
To taste- white pepper
Sweet potato mash
1 kilo Orange sweet potato (peeled and cubed)
2 cups milk
6 tbsp butter (softened)
as needed Butter

Procedure

1.    Peel, chop and boil sweet potatoes until soft enough for a knife to go through it. Drain off the sweet potatoes before mashing it with a fork.
2.    Place mashed sweet potatoes in a pan, then incorporate milk and softened butter until desired consistency is achieved, Season to taste then set aside
3.    Heat olive oil in a sauté pan then add onions , peppers, spinach and raisins. Briefly sauté, then add all the spices and leave in the pan until fragrant.
4.    Add the potato paste and stir well. Next, add the Mega Creations Premium Sardines and mash thoroughly until a "spreadable" texture is achieved. Season to taste , then set aside
5.    Assemble the dish in a casserole or a pyrex dish. The ingredients will be layered similar to a lasagna dish, with the first layer made of sweet potato puree, and topped with the spinach mixture. Repeat the process until you fill the casserole.
6.    Sprinkle the Cheese crust on top then add slices of butter to cover the whole dish.
7.    Bake in a 375 F oven for about 30-45 minutes or until the crust has browned.
8.     Serve and enjoy!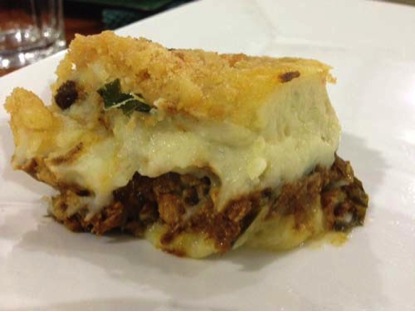 Indeed , my family raved about my mega creation. It was so yummy. Try it. I shared the photos on instagram and facebook and my friends clamored for the recipe.  I told them to wait for this blog post.
Not only does one get a delicious meal but sardines is good for the family and good for you.
Sardines are known to be a good source of vitamins, minerals, and nutrients. Topping off the list is the sardines' high omega-3 fatty acid content, which brings health benefits. You will never run out of creative ideas when you use the Mega Creations Premium Sardines as your secret ingredient for your next main entrée.
Raring to get  more easy-to-make recipes that feature sardines? Check out Everyday Creations, a show that features the many different dishes that you can whip up using sardines as the secret ingredient. Now I will never miss out on new ideas.
Everyday Creations is  shown on the Lifestyle Network every Friday at 6:30p.m., with replays on Wednesdays at 6:00p.m. and Sundays at 11:30a.m.
For more details about the show and to get easy-to-make sardine recipes, visit the My Everyday Creations page on Facebook.