Mario's  Restaurant is celebrating its 46th anniversary anniversary this month of September.  It has been around since forever and revisiting Mario's feels like home sweet home.
Every Sunday means a lunch date with my husband. It is our  routine now that we are an empty nest. The opportunity to re-visit Mario's restaurant was heaven sent.  We are reminded of our dates in Mario's when we are not yet even married. Such sweet memories. It was also a treat to be with my fellow blogger friends.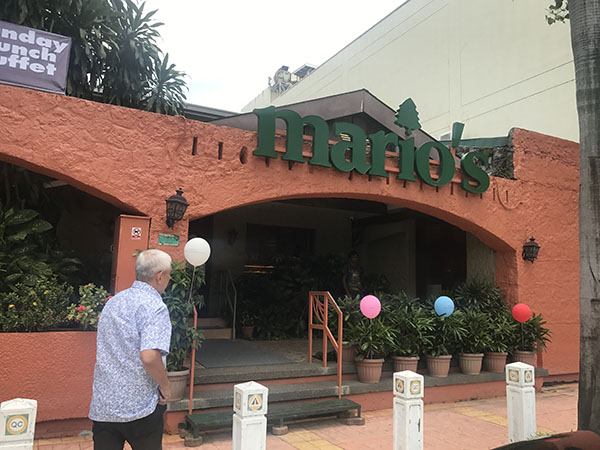 Mario's is known to us because my husband is from Baguio where the original Mario's is. We just love their paellas, tapas, Caesar's Salad, callos, embutido and more. Would you believe Mario's is celebrating its 46th anniversary anniversary?   Nenuca Benitez marks the 46th year of this iconic restaurant she and her husband first built in Baguio City. Mario's restaurant was named after her husband, Mario Benitez.  The original Mario's in 1971 was built on Session Road.
Nenuca still visits the branches and stays in the kitchen to check if the dish is being cooked right.  She also makes sure the tables are properly set and the customers are happy.  It is this personal touch that explains why the restaurant has lasted this long. The third generation of the Benitez family is now actively helping out with the operations.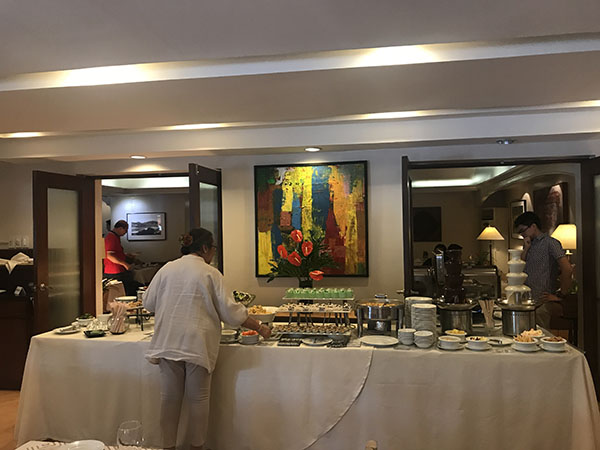 Take a look at the Sunday lunch buffet menu.
For the appetizer: Oysters' Rockefeller, Breaded fish fingers, cheese stuffed squash, assorted sushi and sashimi
For the soup: Corn and chili chowder
Salad: Mario's Cesar Salad, salad bar, Southern Potato Salad, Avocado, Bacon..salad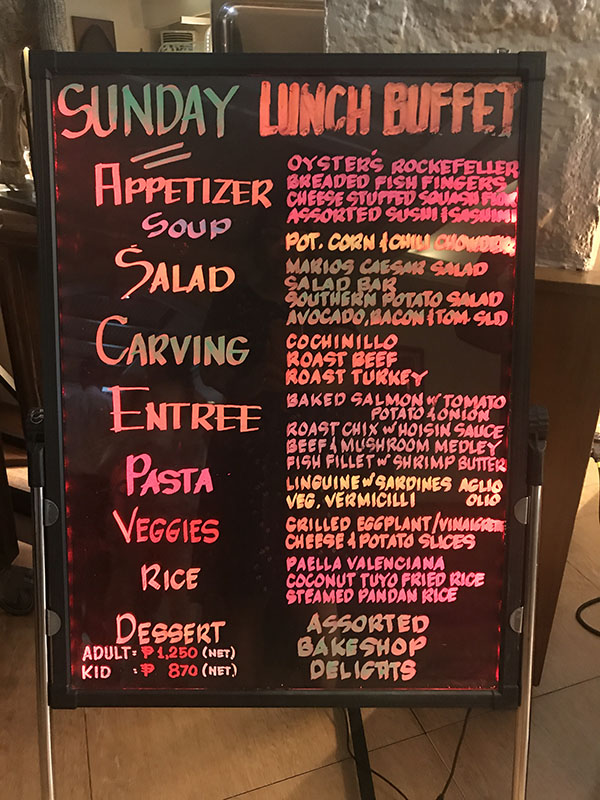 Carving: Cochinillo, roast beef, roast turkey
Pasta: Linguine with sardines, Aglio Oilio, Vegetable Vermicilli
Veggies: Grilled eggplant, cheese and potato slices
Rice: Paella Valenciana, coconut tuyo fried rice, steamed pandan rice
Dessert: Assorted bakeshop delights
What I like about Mario's Sunday Lunch Buffet is the menu is not overwhelming . It feels like having a huge party at home.  The buffet's menu is a mix of Filipino and Spanish cuisine, and some of the recipes came from her mother and mother-in-law.  In fact, it was her mother-in-law  who taught her how to cook callos and lengua when she first married Mario,  because she didn't want her son to starve.
If each dish could talk, I am sure there is a story behind each one. The buffet starts at 11:00 AM and I was so happy we were one of the first to fall in line.  I remember Mario's Roast Turkey so I got that first.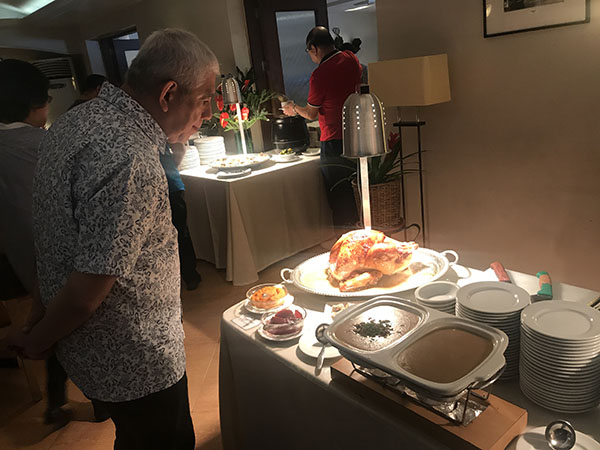 Another Mario's specialty is Cochinillo, a roast suckling piglet flavored with herbs and spices.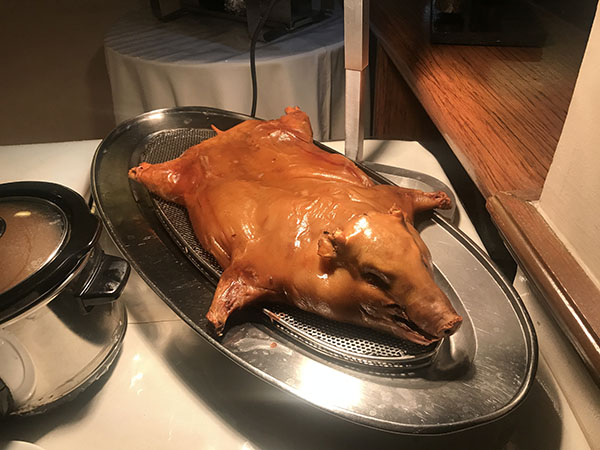 I love their embutido. It is exactly how I want it to taste with the right mix of pickle relish, spanish sausage, raisins and more.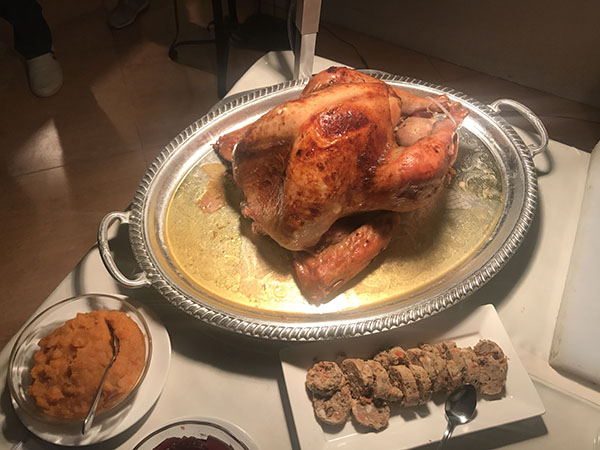 I should have started with the appetizers.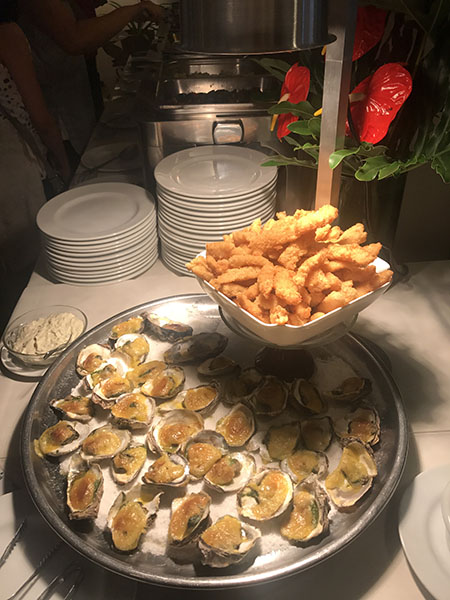 Sushi and sashimi are always a must appetizer in a buffet. I am glad Mario's serve them.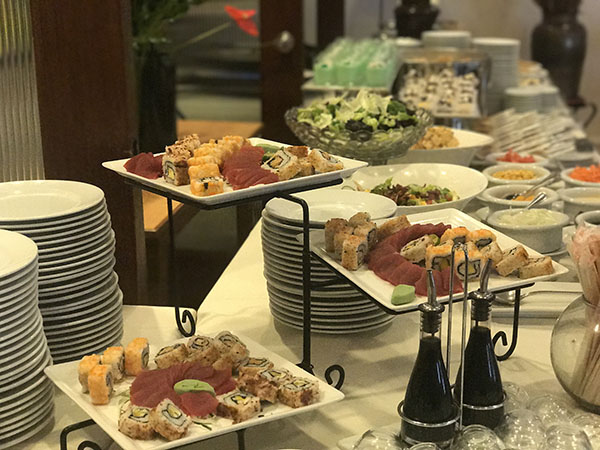 The Avocado Salad is really tasty.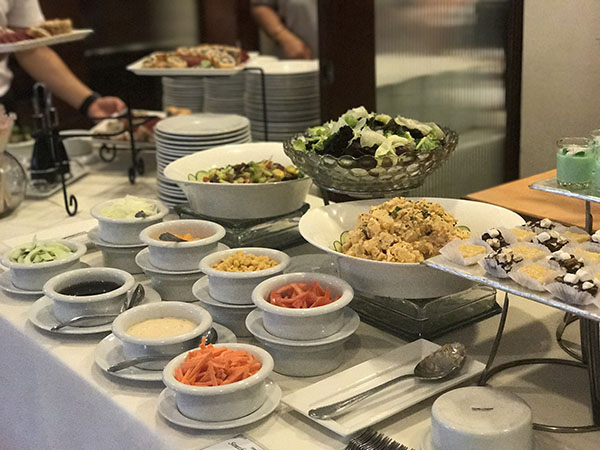 What I was looking forward to is the Paella Valenciana, one of the most popular dishes in Mario's. It is exactly how I want my paella to be. I have my own recipe for Paella Valenciana if you want to try it out.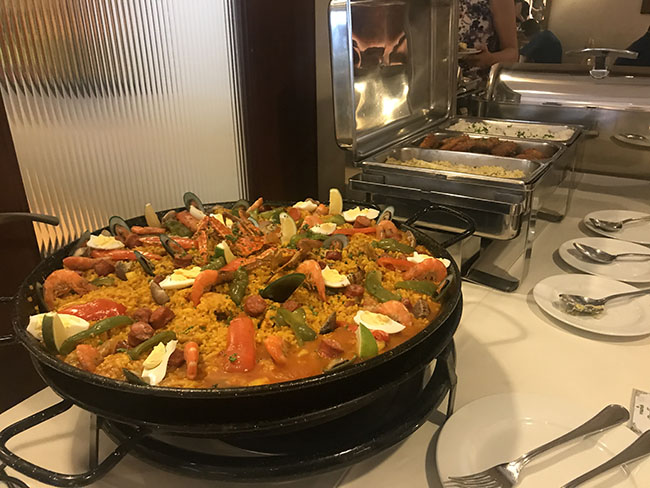 I scraped some of the flavorful socarrat or the tutong of the paella.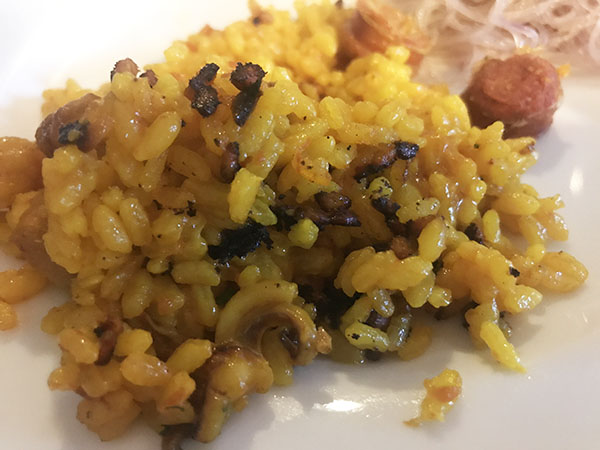 Dessert is such a treat from the chocolate fountain to bread pudding. I had a taste of each of these delightful treats.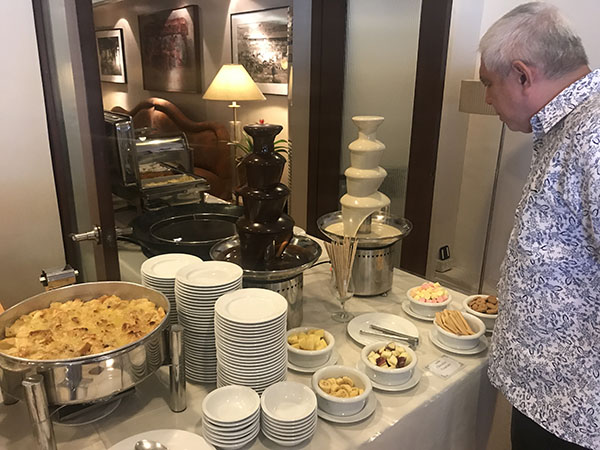 Mario's Mango Jubilee , a flambeed and liquored mango dessert is a sight to behold.  Mango balls were flambeed in butter, brown sugar, then topped over vanilla ice cream. A meal at Mario's is not complete without  its iconic Mango Jubilee.
Time flew so fast but my husband and I know we will be back again but this time in their Baguio branch.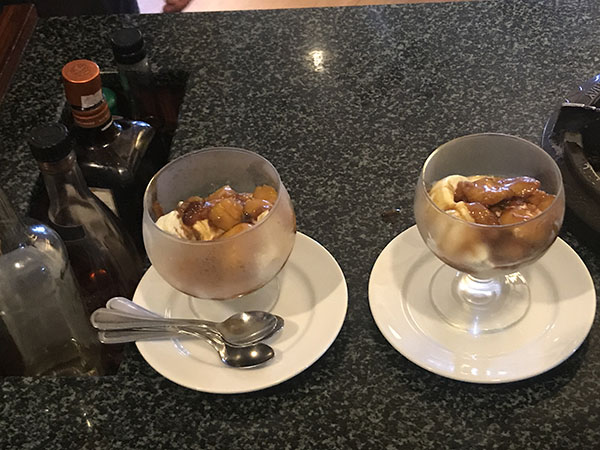 Well, if you are looking for a Sunday Lunch Buffet with a touch of good old traditional Filipino and Spanish dishes  , I highly recommend Mario's. Oh, and watch out for a recipe on Callos in my next blog post.
Contact Mario's Restaurant
Quezon City:
191 Tomas Morato Ave, Diliman, Quezon City, 1103 Metro Manila, Philippines
Telephone number: +63 2 372 0360
Baguio
Upper Session Rd, Baguio, 2600 Benguet, Philippines
Telephone number +63 74 442 4241