Growing up in Cebu, Halang-halang is a Visayan dish my mother prepared as part of our regular menu. For Tagalogs, the halang halang tastes similar to a Chicken Tinola but the difference is coconut milk is added and the broth is reduced to a sauce consistency. Halang means spicy so expect this recipe to be spicy since red siling labuyo will be used in this dish I don't have my mom's recipe but XO46 Heritage Bistro, the brainchild of husband and wife restaurateurs Andrew Masigan and Sandee Siytangco-Masigan featured this recipe at The Maya Kitchen's Culinary Elite Series 2015.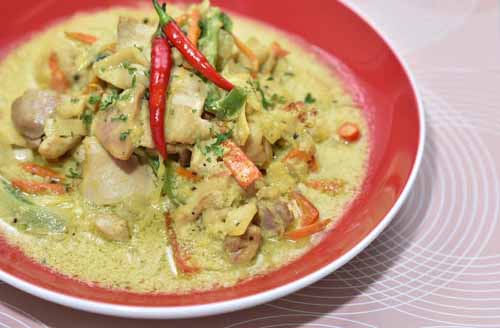 50 grams white onions
25 grams garlic, crushed
50 grams fresh luyang dilaw
200 grams bamboo shoots or labong
½ kg chicken thigh fillet
75 grams red/green bell pepper
2 pieces red siling labuyo, chopped
20 grams basil
250 ml coconut milk
salt and pepper, to taste
1. Sauté onion, garlic and luyang dilaw.
2. Add labong, chicken thigh fillet, bell pepper and siling labuyo.
3. Add basil and coconut milk. Simmer for 15 minutes.
4. Add salt and pepper to taste.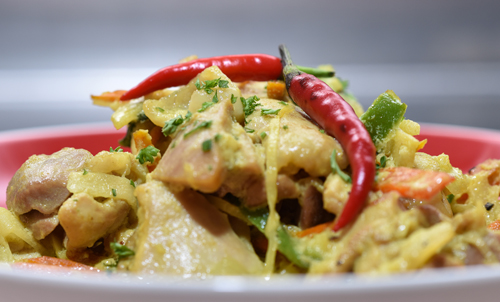 For more information, log on to www.themayakitchen.com or e-mail [email protected].
Yield: 4 servings