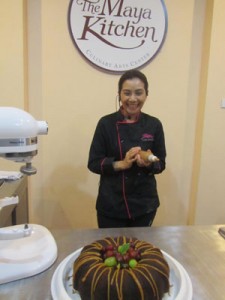 Bored with the usual Fruit cake for the holidays? Well try out this recipe shared by CookBook Kitchen when they demonstrated selected recipes at the Maya Kitchen. This Rum cake is really festive and will add as a nice touch to the Christmas dinner.
Here are the ingredients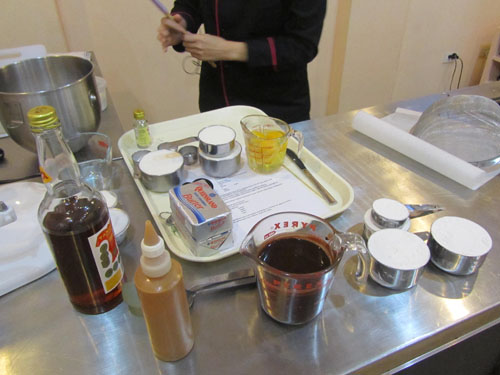 1 c unsifted unsweetened cocoa
2 c boiling water
2-3/4 c MAYA All Purpose Flour
2 tsp baking soda
1/2 tsp baking powder
1/2 tsp salt
1 c butter
2-1/2 c sugar
4 whole eggs
1 tsp vanilla
Procedure:
1. In a bowl, mix unsweetened cocoa w/ 2 c boiling water; mix w/ wire whisk until smooth; set aside & cool completely.
2. Sift all dry ingredients except sugar; measure; then combine together.
3. In large bowl of mixer using paddle, beat butter, sugar, eggs & vanilla until light & fluffy.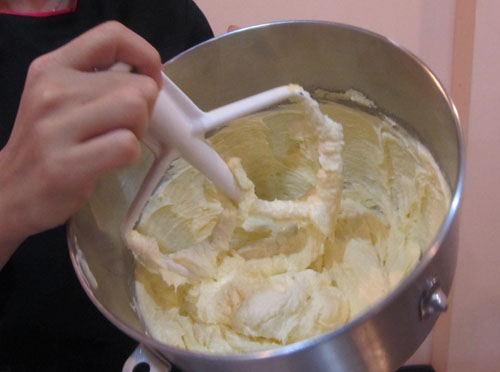 When you lift the beater, you can actually feel it light and fluffy.
4. At low speed, beat in flour mixture and liquid cocoa mixture alternately, ending with
flour mixture.
5. Pour into 4 standard-size loaf pans or one round pan and one loaf pan. Make sure the pan is well greased.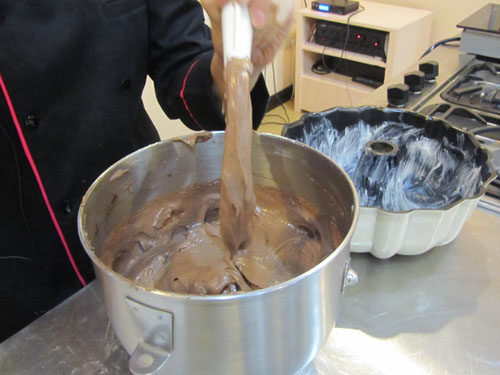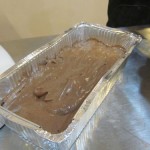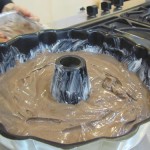 6. Bake in 350 deg F oven for 30-35 mins. While this is baking, do the butter rum glaze.
Butter Rum Glaze Ingredients:
1 c butter
3/4 c sugar
1/4 c water
1 c rum
Procedure:
1. Pour all ingredients except the rum into a saucepan and bring to a simmer for approx. 5 mins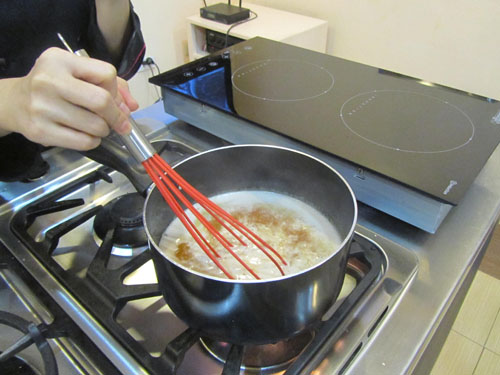 2. Then add the rum slowly to the mixture making sure to go near the mixture or else your eyebrows can burn. A flame can form in the mixture like the photo below: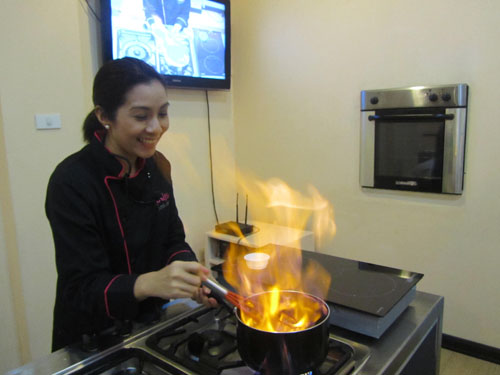 2. Brush/pour generously rum mixture onto hot cakes. The mixture is a lot but it should be poured into the baked rum cake.
Top with grapes.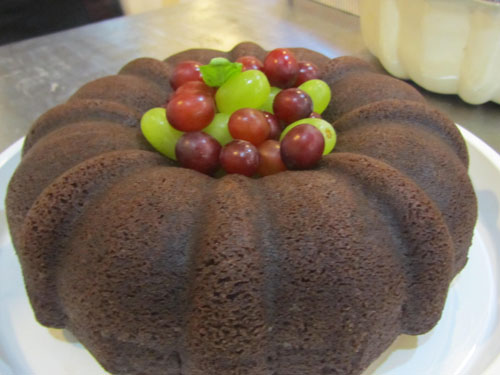 Top with caramel (You can make your own caramel piping glaze by watching this demo.)