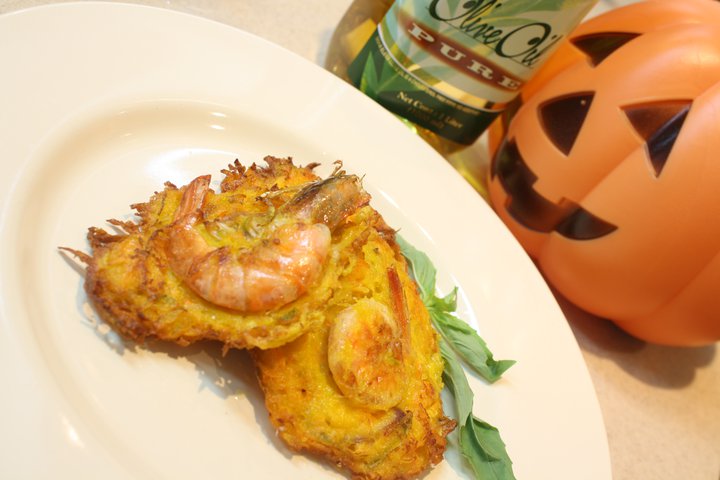 For those celebrating Halloween, here is a Pinoy dish , a pumpkin-inspired okoy recipe. Here it goes:
Ingredients:
4 cups pumpkin, grated
½ k suaje, head on, spiny parts removed
1 pc red onion, finely sliced
1 c carrots, grated
½ c cornstarch
2 pcs eggs, beaten
To taste salt and pepper
Olive oil (for frying)
Procedure:
1. Combine the pumpkin, carrots, onions, cornstarch, agg and salt and pepper in a bowl.
2. Mix in the shrimp.
3. Form the mixture into patties. Place 1-2 pieces of shrimp on each patty.
4. Heat the olive oil for frying.
5. Deep fry the okoy until the patties turn golden brown in color.
6. Drain excess oil on paper towels.
7. Serve with vinegar dip.