So this is not a recipe post and if you are looking for a bibingka recipe, check this recipe on Special Bibingka and Bibingka Royal which you will bake from scratch.
IHOP invited me to a bloggers event for a preview on their special Filipino holiday classics: The Bibingka Pancake, Dulce de Leche Pancake and Malagos Chocolate. I normally don't attend food events because I concentrate on recipes but I could not resist checking out the innovation done to Filipino well-loved holiday classic from an international pancake chain . I first ate at iHOP Los Angeles when our hosts brought us there to eat their delightful pancakes. So many wonderful memories. These tasty treats combine IHOP's classic recipes with Filipino flavors, giving holiday diners the best of both worlds.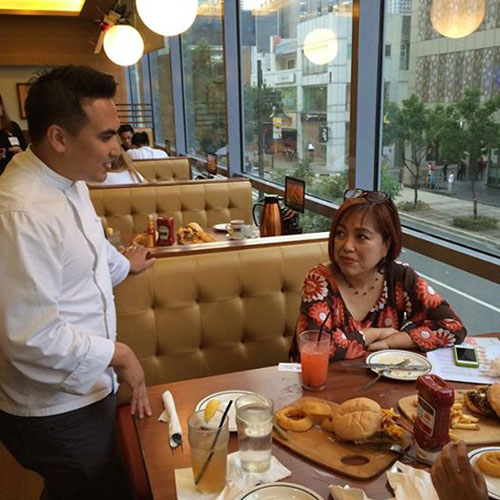 I congratulated Chef Paolo Angelo Gutierrez along with his team for formulating these special menus. These special pancakes cost 225 pesos.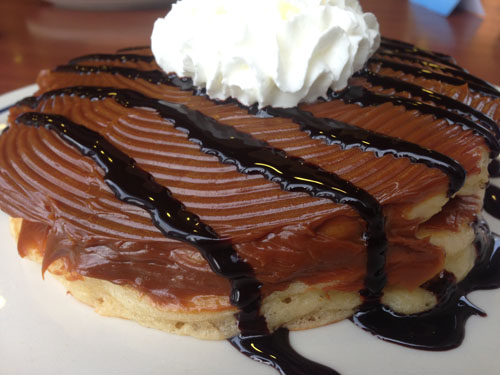 I know many friends who would just love the caramel goodness of Dulce de Leche Pancake. Two buttermilk pancakes filled with fresh bananas, spread with dulce de leche , topped with a drizzle of dark chocolate syrup and crowned with whipped cream.
This bibingka pancake is my favorite. Served with whole duck eggs, muscovado sugar and garnished with shredded parmesan, cheddar cheese and dessiccated coconut. Topped with a scoop of butter and served on banana leaf. I was amazed that the texture of the pancake is similar to bibingka. IHOP uses their buttermilk pancake mix for this.
You know that I love hot chocolate drink, especially the tablea from our local chocolate suppliers. Every cup of the Malagos hot chocolate is made with the all-natural single origin beans grown and harvested by Davao's amazing farmers and cheerfully prepared at IHOP's kitchen.
Aside from the seasonal Christmas menu, the restaurant recently added a collection of burgers and desserts to make the IHOP dining experience even more deliciouns. All burgers come with IHOP's own secret sauce with a choice of seasoned fries or onion rings. The burger dishes cost from 435 pesos to 455 pesos.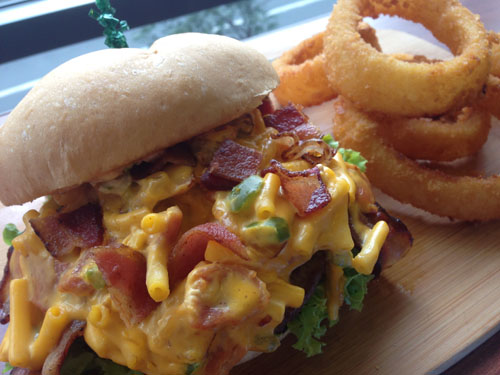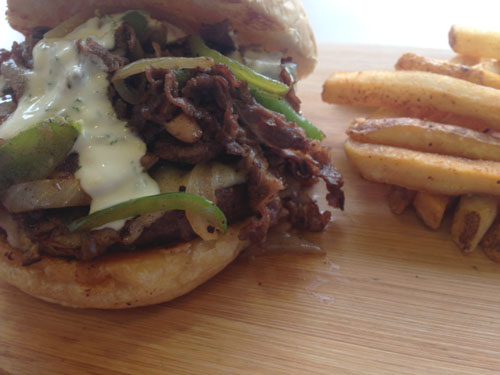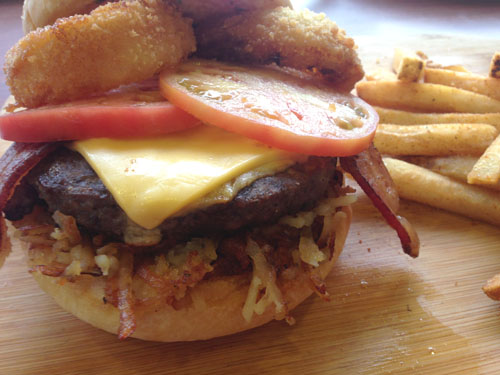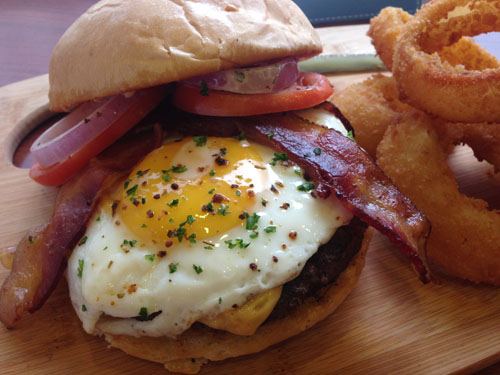 They also serve pasta.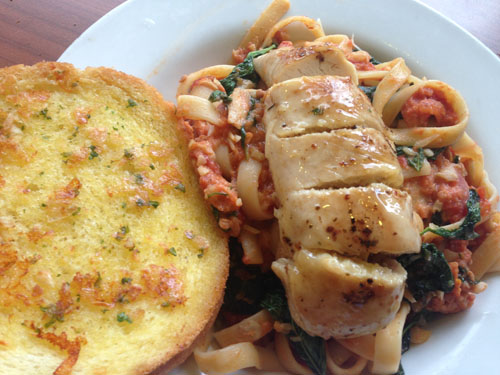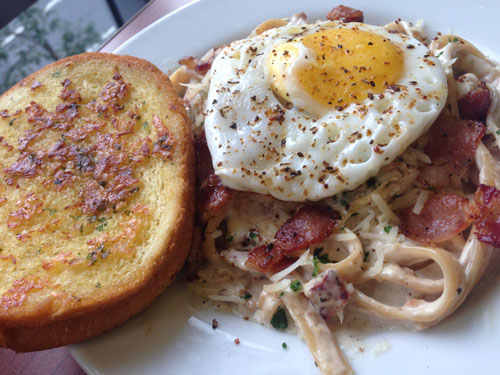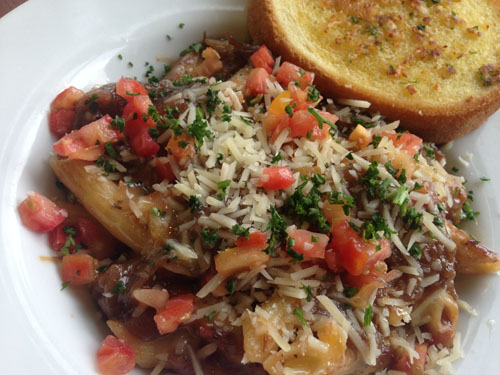 Another favorite is the Sriracha Chicken and waffle. Two pieces of fried chicken is covered in sweet and spicy combination of butter pecan sauce and sriracha on a Belgian waffle with a scoop of whipped butter. The spiciness is just right for me.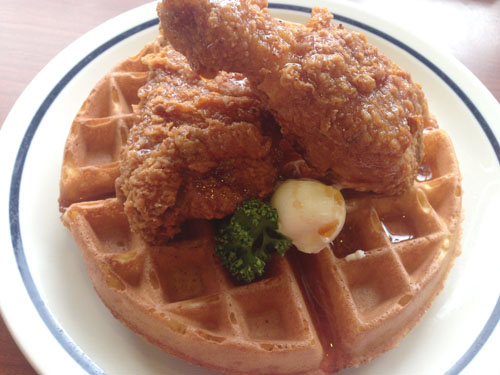 Thumbs up for IHOP special treats. I love it. If you are in the mood to celebrate the season with a Filipino touch, the IHOP special Christmas menu is definitely a treat for the whole family and even for the barkada.
Contact details:
Check their Facebook Page : https://www.facebook.com/IHOPPhilippines
Map to IHOP Taguig branch
(From December 16 till January 3, 2015, this branch will be accepting orders 24/7)
Ground Floor,
W Global Center
9th Avenue Corner 30th Street
Bonifacio Global City, Taguig City
Other branches
IHOP UP Town Center, Katipunan, QC
IHOP SM Mall of Asia
IHOP Araneta Center Cubao
IHOP Century City Mall
These branches are open from 7AM until 11 PM on weekdays and until 12 midnight on weekends. IHOP is also offering catering services for consumers and corporate events.