The Samsung Smart Oven is a definite kitchen must-have. I own one myself and I just love its innovative Slim Fry function among many other functions. My Smart Oven breaks away from your typical Microwave Oven by allowing me to fry food to a crisp without the oil! Not only that, but the Smart Oven is also equipped with unique sensors that allow it to identify the condition of the product before cooking. So whether your food is frozen, chilled or fresh, all I need to do is pop it into the Smart Oven and make it do all the work.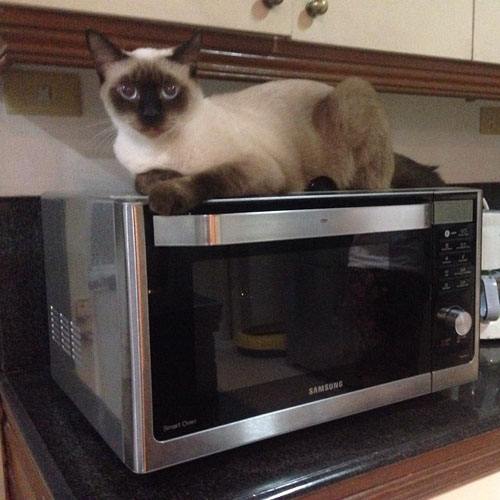 There are many ways to cook using the Samsung smart oven . At a recent Samsung Saturdate with moms , I got introduced to a new way of cooking Katsudon. Katsudon is a popular Japanese food, a bowl of rice topped with a deep-fried pork cutlet, egg, and condiments. The dish takes its name from the Japanese words tonkatsu (for pork cutlet) and donburi (for rice bowl dish).
This time around, Chef Laudico Guevarra demonstrated an innovative way of combining Katsudon with our own Adobo. He calls this the Chicken Katsudobo, cooked using the smart oven. It is so tasty!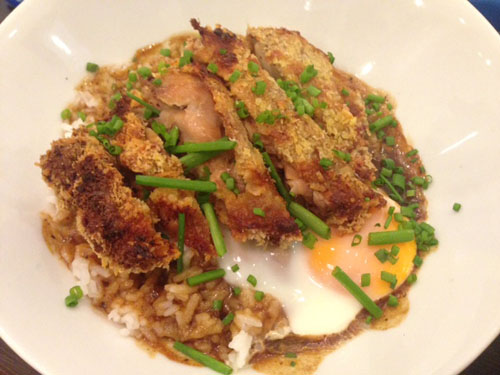 If you have the Smart oven, try cooking the Katsudobo:
Ingredients:
600 grams Boneless Chicken Thigh
For the Adobo marinade:
1 cup Soy Sauce
1/2 cup Coconut Vinegar
1 cup Water
4 tbsp. Garlic minced
4 Bay Leaves
Pinch black peppercorns
For Katsu Coating:
1 cup Flour
2 Whole Eggs beaten
1 cup Panko Bread Crumbs
3 tbsp Extra Virgin Olive Oil or any
For the Katsudobo:
4 Bowls of Cooked Rice ( please use Microwave safe bowl)
4 Eggs (Whole, raw)
Simmered Left Over Adobo Sauce
Cooked Katsudobo Chicken (sliced in thick strips)
chopped spring onions (garnish)
How to Prepare:
1. Marinate chicken overnight or at least 5 hours. Simmer left over adobo marinade for at least 5 minutes. Coat adobo marinated chicken with Katsu coating
2. Lightly Coat chicken with flour then dip in beaten egg and coat with panko breadcrumbs. Brush lightly with Extra Virgin Olive Oil.
3. Put chicken skin side down on the non-stick plate of the Samsung smart oven on top of the low rack.
4. Set Samsung Smart Oven to Slim Fry until you see number 8 setting. Press start and cook chicken 15 minutes one side then turn the other side after 15 minutes for 30 minutes total.
Assemble the Katsudobo
1. On the Rice Bowl add the adobo sauce around the bowl then break the whole egg on the rice.
2. Set Samsung to microwave 700 watts then cook for 4-5 minutes or until egg is cooked but still soft.
3. Top with Cooked Chicken Katsudobo then top with chopped spring onions. serve hot!
Good for 4 persons.
?