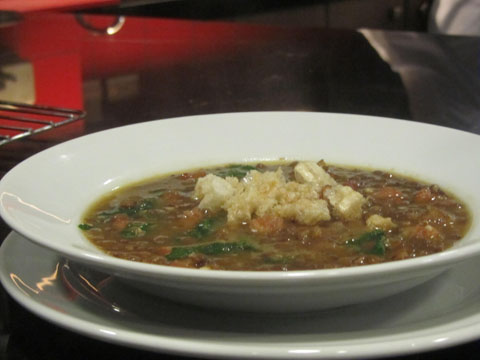 I know some of you miss Chicharon or Pork Cracklings. Here is a recipe from Chef Jill Sandique where she featured a soup recipe using lentils and pork cracklings. This recipe is not about pork cracklings though. The US Dry Bean Council (DBC) and USA Dry Pea and Lentil Council (DPLC) wants to change the way people see the humble peas and beans as just side dishes or add-sons. Peas and beans can actually be healthy main ingredients of yummy dishes. It is one reasons that the DBC and DPLC partnered with Chef Sandique.
Chef Jill believes that US dry peas, lentils and chickpeas are protein-rich and packed with fiber and carry antioxidants and high amounts of folate.
Continue reading U.S. Lentil Soup with Pork Cracklings →

convert this post to pdf.