Do some of these brands sound familiar? Tang, Eden Cheese, Oreo, Cheez Whiz, Toblerone, Cadbury Dairy Milk, Halls and Tiger Energy Biscuits? Well , you might not know it but you have been snacking with the treats from Mondelez Philippines for quite some time now. Did you know that they have been around for five decades? Whether your snack is savory sandwiches, refreshing drinks or chocolate flavored snacks, Mondelez Philippines is all these making snack ideas for Pinoys.
Let me show you three ways to prepare snacks from the products of Mondelez Philippines:
Citrus Line of Tang powdered beverages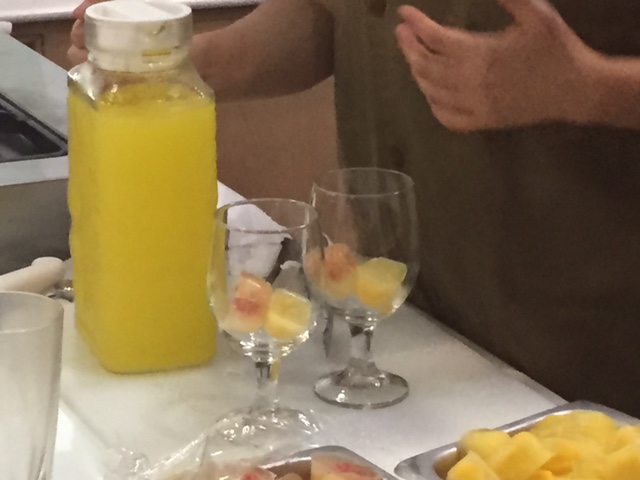 Start mixing up the new variants of Tang such as Calamansi, Dalandan, and Honey Lemon. All three are made with real fruit extract . You can also make ice cubes of real fruits mixed with the mixed drink. Try making iced pops. Here is a recipe:
1/2 cup Tang Grape powdered drink
1/2 cup Tang Mangga powdered drink
1/2 cup Tang Pineapple powdered drink
1/2 cup Tang Sweet Ponkan powdered drink
1/2 cup Tang Strawberry powdered drink
2 cups diced seedless grape
2 cups diced mango
2 cups diced pineapple from the can
2 cups diced ponkan
2 cups diced strawberry
1/3 cup fresh lime juice or 1 tablespoon per flavor
10 pieces popsicle sticks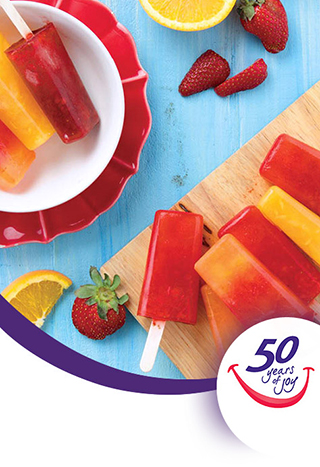 Directions:
1. For every flavor, blend the Tang, diced fruits and lime juice in a blender until smooth.
2. Force mixture through a fine sieve.
3. Pour into ice pop molds. Freeze and add the sticks after 2 hours when the iced pops are semi-solid so the sticks stand.
4. Continue freezing for at least a day.
5. Dip the iced pop molds in a pan of hot water until the molds slip off. Serve iced pops right away.
Sandwiches using Eden Cheese
Did you know that Eden is a pioneer in the carton cheese category in the country? Packing baon or sandwiches are made more delicious and easier by the innovations of Eden Mayo and Eden Sandwich spread.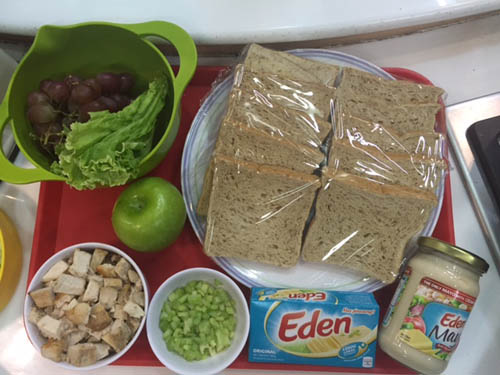 Try this Apple Grape Delight sandwich
1 piece green apple
1/4 kilo seedless grapes
Dash of cinnamon
4 slices whole wheat bread
1 cup diced chicken meat
2 tablespoons grated Eden Cheese
2 tablespoons Eden Mayo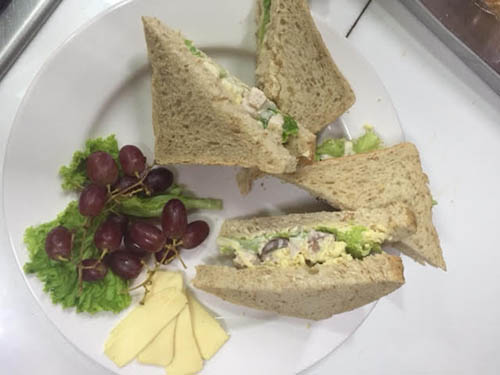 Directions
1. Slice the apple crosswise. Discard both ends, remove the core and seeds, and place pieces in a bowl.
2. Slice the grapes in half lengthwise and place in the same bowl as the apple pieces. Add Chicken. Mix in with some cinnamon and toss slowly. Set aside.
3. Slice off the bread crust from the 4 bread slices. Wipe each slice with Eden Mayo. Arrange the fruit 4. slices on top of 2 bread 4. slices, apple slices on each side and grape slices lined up to form 4 rows. Top with grated Eden Cheese. Top each slice with the fruits with the other 2 bread slices. Slice the sandwiches in half, lengthwise.
Polvoron with Oreo
Go loco over coco! You can use the new Coconut delight flavor from Oreo cookies.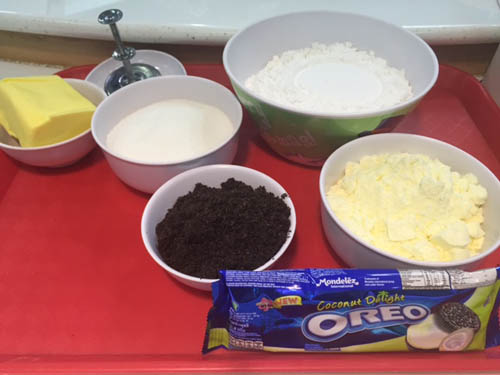 Ingredients
1 1/2 cups cake flour
3/4 cup powdered milk
3/4 cup sugar
1/2 cup melted butter
1/2 cup crushed Oreo
Polvoron mold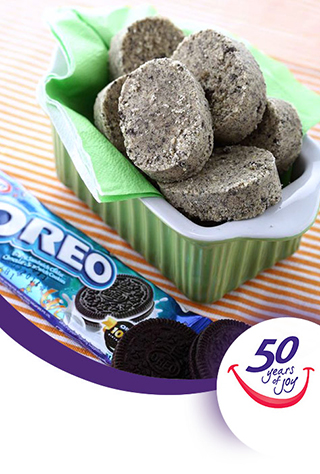 Directions

1. Heat a skillet then brown the flour to a light brown.
2. Add the powdered milk and make sure the two combine well.
3. Add the sugar, melted butter and the crushed Oreo. Blend all the ingredients well.
4. Place the mix into a polvoron mold.
5. Unmold. Serve as is or wrap with Japanese paper.
There you have it. My friends and I even got to prepare sandwiches and the polvoron. For more recipe ideas, check out ph.mondelezinternational.com/