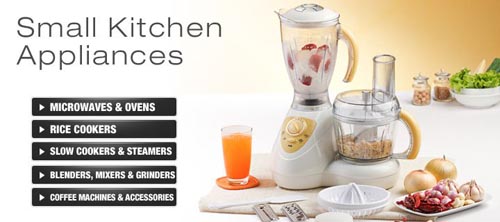 CLICK here for your shopping needs at Lazada
KEEMA KOFTA (Meatballs with Spicy Onion Sauce)
Apr 28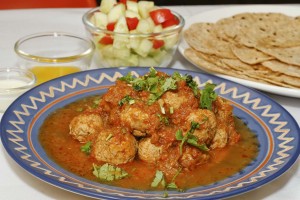 Favorite Indian cuisine expert Kanchan Sandhwan shared Mediterranean Kebab recipes which is quite a delight considering there are few courses offered on this.
1) Wash keemo (ground meat) and strain water well. You can use ground chicken breast, lean pork or beef sirloin.
2) Add 1 teaspoon minced garlic, two tablespoon minced ginger, one teaspoon julienned green chili and 1 teaspoon each of coriander powder, cumin powder, garam masala and iodized salt.
3) Bind into small round balls and in a frying pan shallow fry them slowly like kebabs so that they don't break or steam cook them for less calories.
GRAVY
1) Dice 2 onions and fry in a 5 teaspoons canola oil till brown.
2) Add 1 teaspoon minced garlic; 1 tablespoon julienned green finger chili; 4 pieces skinned, seeded and diced tomatoes; and 1 tablespoon tomato sauce.
3) Add 1 teaspoon each turmeric powder, coriander powder, red chili powder, cumin powder, garam masala and rock salt to taste.
4) Add the koftas into the gravy.
5) Add water to desired consistency and stir. Gravy should be mixed well.
6) Cover with a lid and on slow fire let the kofta cook till ready (keep stirring occasionally as and when needed)
7) Serve hot with rice or parathas…

convert this post to pdf.
Recommend this recipe?
If you like this recipe, please recommend to your friends by adding a plus one . You can also get FREE recipes in your email by subscribing below: