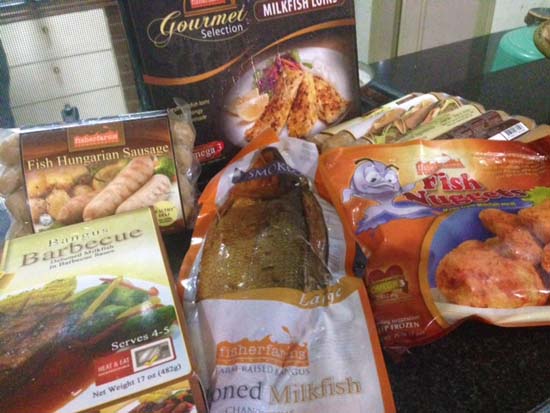 I am really excited when Fisher Farms delivered some of their products for me to try. In 2008, I visited their farm in Pangasinan and saw how they raised bangus in their fishponds. I also visited their factory. Since then, Fisher Farms remain a part of some of my breakfast fare and some ingredients for cooking meals. Fish is a lot healthier so I am glad Fisher Farms give us substitute protein products for pork and beef. Let me share some really healthy seafood ingredients for your lunch , dinner and even for breakfast.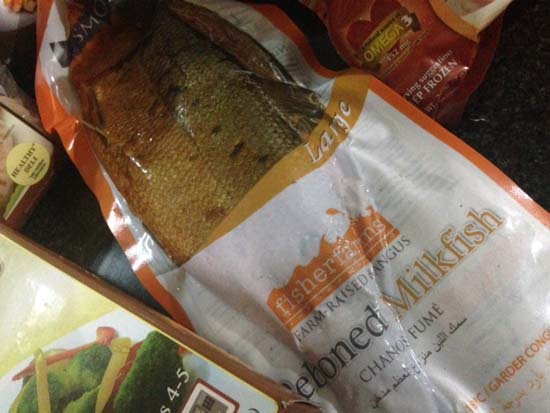 The Smoked Deboned Milkfish 400g is smoked using virgin beechwood chips imported from Germany— ensuring a rich, smoky taste; a juicy texture; and a chemical-free product . You can buy these at Alabang Supermarket Corporation, Metro Gaisano, Pioneer Centre,
Puregold Duty Free Sufic, Robinsons, Rustans, SM Save More, Shopwise , SM Hypermarket, SM Supermarket, South Supermarket, Landmark, Unimart Inc., Cash & Carry . Retail price is 140 pesos for 4 in each 400 gram pack.
There is benefit in using beechwood chips Unlike saw dust wherein the wood source may be subjected to chemical treatments such as varnish, paints, solvents, pesticides and insecticides. The virgin beechwood chips are made from selected untreated wood. Using virgin beechwood chips is a much safer method as we do not introduce contaminants into the product that may be generated during smoking. Beechwood chips consistently give the same quality and quantity of smoke with every use. It provides a delicious natural smoke flavor to the product over a shorter processing time compared to regular sawdust (which would have inconsistent moisture content, unsecured risk from contaminants, and gives a musty smoke flavor if contaminated with molds). Shorter smoking times also give the product a better eating quality (more moist and juicy, not dry). Products smoked with regular sawdust tend to be drier as they need to be smoked longer to achieve the sufficient smoke flavor.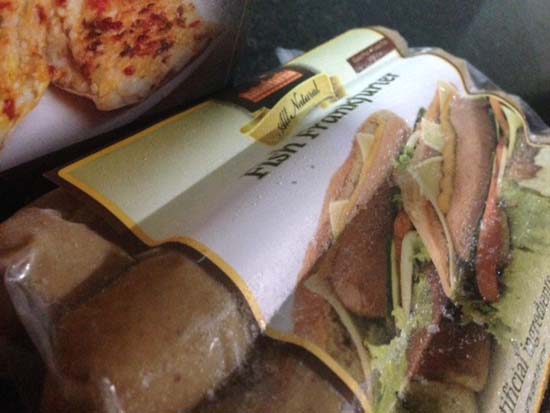 The All-Natural Fish Frankfurter 1 kg pack contains 12 pcs per pack . The frankfurters contain healthy Gluten-free, casein-free, nitrite-free with no chemical ingredients; no artificial preservatives and the plant-based casing is cellulose. You can prepare sandwiches, kebabs, pasta .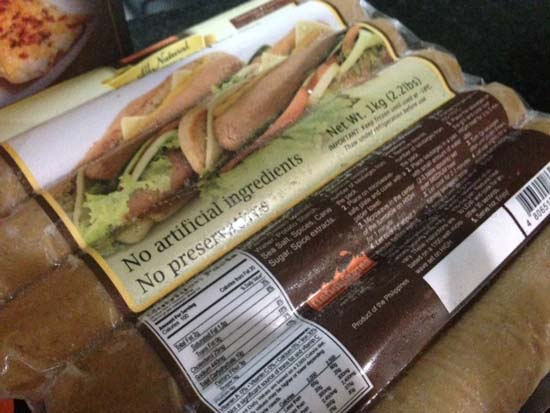 It is even certified halal. Suggested Retail Price is P393.00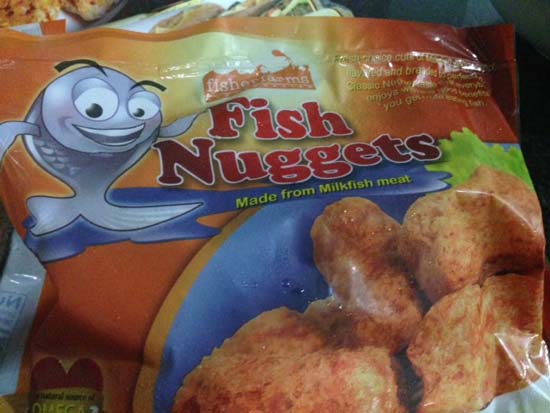 Fish nuggets is made out of Tempura batter and very similar to McDonald's chicken nuggets in texture . It is made from milkfish/bangus – unlike those in the market that are made from pangasius ("malansa") . For health consciious eaters, you will love that it has no trans fats and is Casein-free . You can cook pan-fried, deep-fried, or toasted in the microwave oven. Suggested Retail Price: P67.00
THe Bangus Barbecue pack is 482g which is good for 2-4 servings. This is available in S & R with a suggested Retail Price: P257.00 . This is great for lunch or dinner.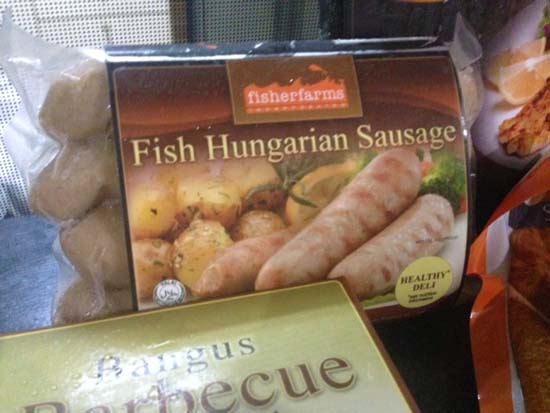 The Fish Hungarian Sausage pack weighs 310g with 4 pieces per pack . You can buy at the Alabang Supermarket Corporation,
Cherry Foodarama, Landmark, Crossing Smkt, Daily Supermarket, Metro Gaisano, Pioneer Centre, Puregold Duty Free Subic, Robinsons , Rustans, SaveMore, Shoppers Center , Shopwise, SM Hypermarket, SM Supermarket, South Supermarket ,
Unimart, Cash & Carry . The suggested Retail Price is P112.00