8 or 9-Inch Double Crust
1 level cup all-purpose flour
1/2 teaspoon salt
1/3 cup shortening (half butter/half margarine)
1 to 4 tablespoons ice water
Procedure for the Crust
1. Combine flour, salt in bowl. Create well.
2. In the well, add margarine and butter.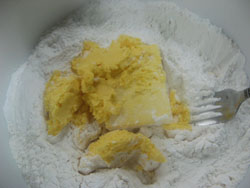 2. Using a fork or pastry cutter, combine butter/margarine with the flour until well blended or resembles coarse crumbs.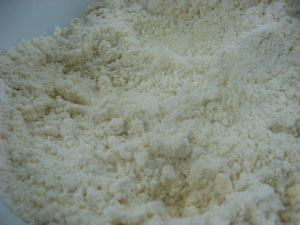 3. Sprinkle flour mixture with water 1 Tablespoon at a time, while tossing and mixing with fork or pasty cutter. Add water until dough is just moist enough to form a ball when lightly pressed together. (Too much water causes dough to become sticky and tough; too little water causes edges to crack and pastry to tear easily while rolling.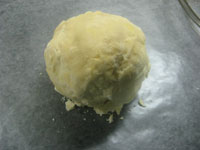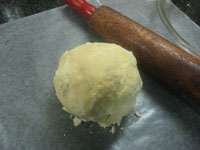 4. Shape dough into a ball. Flatten ball to 1/2-inch thickness, rounding and smoothing edges. On floured surface or wax paper, roll lightly from center to edge with into 11 inch circle.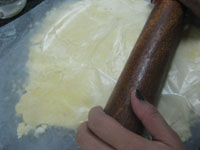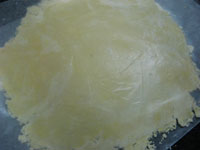 5. Place pastry in 9 inch pie pan. Unfold; gently press in bottom and up sides of pan. Do not stretch.
6. Fold edge under to form a standing rim; flute edges.
If you didn't get the crust procedure, view how [tag]pie crust[/tag] is made together with photos, click here.