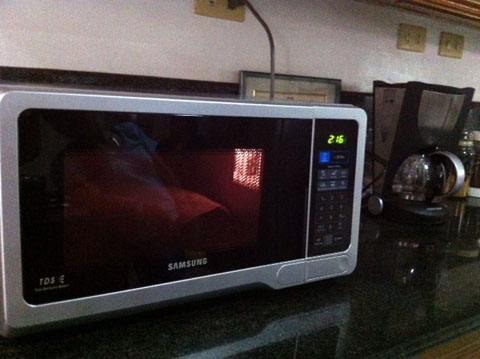 The Christmas breeze and holiday treats mark the beginning of the Yuletide season. Endless family gatherings enjoyed with bountiful and sumptuous meals are just around the corner. Samsung Digital Appliance shared some holiday cooking tips through Judy Ann and Ryan Agoncillo who are excited these days as they celebrate their second year as a family this Christmas. The two are self-confessed food lovers and so this season won't be complete without them spending time with their children in the kitchen! Despite their busy schedules, the lovely couple stir love and excitement in the family by cooking for each other and for the kids. Ryan and Judy Ann shares some tips for easy and smart cooking in the kitchen:
1. Pour in the Flavor: Instead of using water for steaming, braising or making soup, consider using stock, broth or wine. For example, use vegetable stock when cooking rice instead of plain water.
2. Butter is Better: Salt is most of the time used for adding more flavor to your cooking, but nothing beats the creamy burst of flavor from added butter. Take the low-salt option for those who are health-concscious.
3. Less Water for Microwave Cooking: Microwave oven-cooking evaporates less moisture from food. So, reduce the liquid specified in your recipe by ¼ cup of water from each glass. Thus, if you are supposed to use 4 cups of water, you will need only 3 when using the microwave oven.
4. Under Cover Cooking: Cover your food if the recipe requires it. This traps heat into a pan better, and food will cook faster, enabling you to shut off the stove sooner and save electricity.
5. Cleanliness is a Must: Splatters and spills are a given when using a microwave oven. Always clean your microwave oven inside and out before you pop in a new dish to prevent food from spoilage.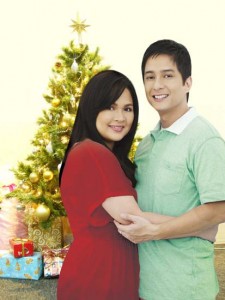 For Judy Ann and Ryan, smart cooking means smart parenting. Like most parents, they only want the best for their kids. With this, they choose the one and only trusted brand in home appliances, Samsung Digital Appliances. When it comes to kitchen matters, Judy Ann and Ryan use a Samsung microwave oven for reheating their favorite meals. Its slim and contemporary design makes it a welcome and aesthetic addition to any kitchen and its Triple Distribution System heats food evenly and thoroughly. This spells delicious meals in minutes.
—End of Press release from Samsung—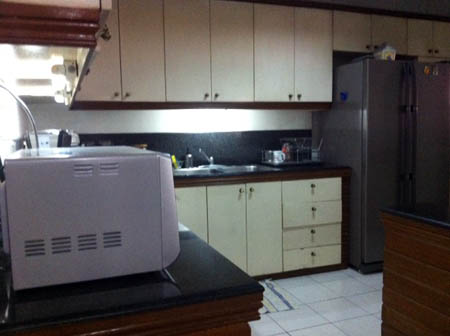 I too am a proud owner of Samsung digital appliances like the Samsung refrigerator that survived Ondoy's flood, and a Samsung microwave oven. I can truly vouch for the trustworthiness of their appliances. Did I mention that I also love their quick services when I needed them to check if my refrigerator was working properly?
Not to mention their other products. Just this week I purchased two new Samsung products: the Samsung Galaxy note and a 1.5 HP Samsung wall mounted airconditioner (inverter).
So yes, with groundbreaking technology, Samsung Digital Appliances serve up high quality design and performance in each product – exactly what every household deserves.