My whole world collapsed on the day my son died on May 27, 2000. There are no words to describe the pain. For many years after my son's death, I lived a life of desperation and sadness until one day I was faced with a choice. Do I live the rest of my life being miserable or being happy? I chose joy over sadness. It is said that grief is inevitable but misery is optional. I realized that it did no good to sit in my misery pit.
After making a decision to be happy, one of the first things I did was to start a blog on February 24, 2006 to to share my life to those with similar losses. I never imagined that my blog would hit it off among my readers. Suddenly, I was brought to a whole new world , a new life as a blogger. I started many other blogs soon after.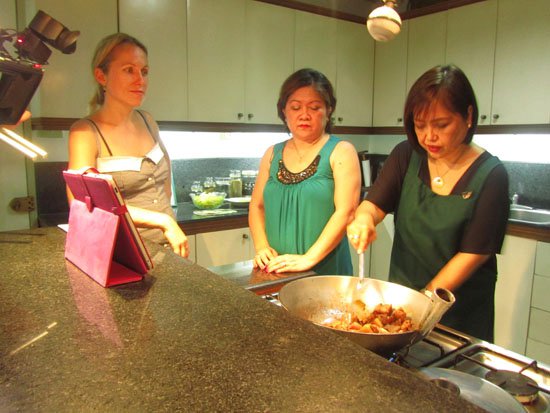 This Pinoy Food Blog was conceived out of a request from one of my readers who wanted me to share my recipes. People are mostly secretive about their recipes but I chose to share the joy of cooking. I was not just sharing a recipe to my community. There is a father who wanted to surprise his two kids by cooking a Visayan dish called "Humba". A woman wanted to show off to her boyfriend that she could cook so she chose my easy to cook Carbonara recipe. Another mother learned to bake Oatmeal cookies to give out as Christmas presents. I cooked , baked, and typed the recipes that were in my black notebook .
A friend asked "why are you sharing your recipes? Aren't you afraid that they will get your secret?". I often replied that recipes are meant to be innovated and to conform to one's taste. Besides, recipes are just a guide.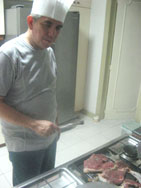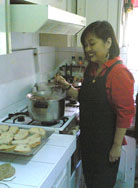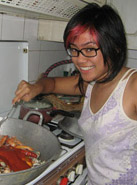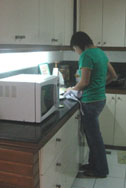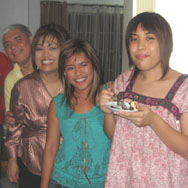 Choosing to share my recipes brought back a lot. One day, Ondoy struck my home including the black notebook where all my precious recipes were stored. I was relieved that 90% of my recipes were online , safe and sound in this blog. It was a good choice to share them. I got more in return since I had my recipes intact and at the same brought joy to my 12,000 readers and 36,000 facebook members in my Pinoy Food community.
The same good choice rings true for the value I am paying for my Sun Cellular Postpaid plan. It gives me more features for less . For over a year now, the reliable mobile 3G connection and expanded coverage helps me with my blogging needs especially when my broadband is down. I tested this out when my sister invited me to her Tagaytay residence and only SUN delivered a strong signal.
Just like the good choices in my life, I got more returns in the end. It pays to make good choices.
Disclosure: I am a postpaid SUN subscriber. SUN The Good Choice is a sponsored post and all opinions in this post are mine.