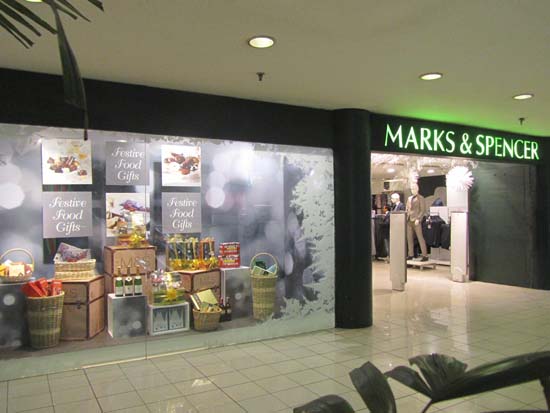 Window shopping can be quite an amazing experience especially when browsing for Christmas gift ideas. While passing along Marks & Spencer in EDSA Shangrila mall, I spotted their window display of festive food gifts. I'm quite a huge fan of giving the gift of food and drink. With friends or relatives coming over for Noche Buena, food will always be needed on standby.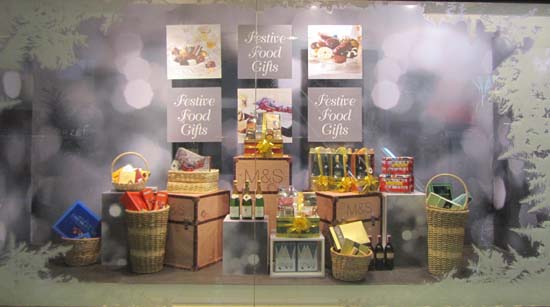 I asked for the gift brochure from the sales personnel and glanced once again at the pretty window display. I know my husband will surely buy wine as gifts for his wine lover friends. Wines are ideal gifts during Christmas and New Year as one toasts in celebration of the season.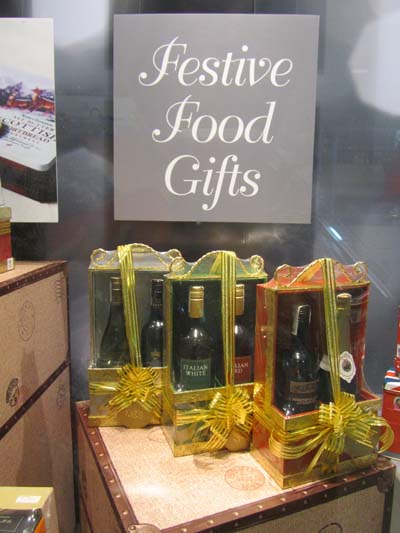 Vintage from across the world comprise wine duo sets such as Festive Wine duo with Italian Red and White Wine (1195 pesos); the Celebration wine duo of Gold Label Cabernet Sauvignon and Gold Label Chardonnay (1495 pesos), and the Luxury Wine Duo of Montepulciano D' Abruzzo and Asti (1795 pesos).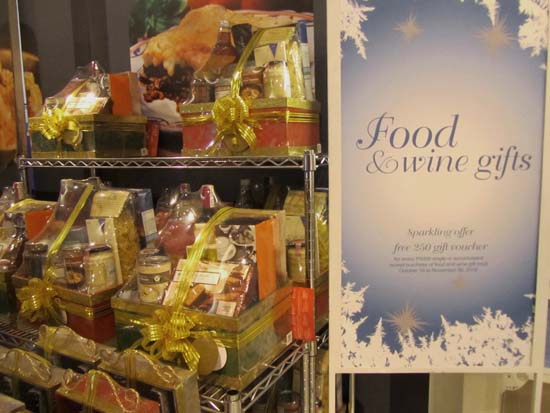 Don't know what to give someone on short notice? Almost everyone I know appreciates the gift of food. You can never go wrong with gift baskets or the food gift trays from Marks & Spencer. From perfectly made pasta and refreshing wines to decadent chocolates and delectable biscuits, I can tell that the selection were hand picked carefully for discerning tastes. There are three food gift trays: Classic favorites (2850 pesos), Pure Indulgence (3350 pesos) and Luxury Collection (3850 pesos).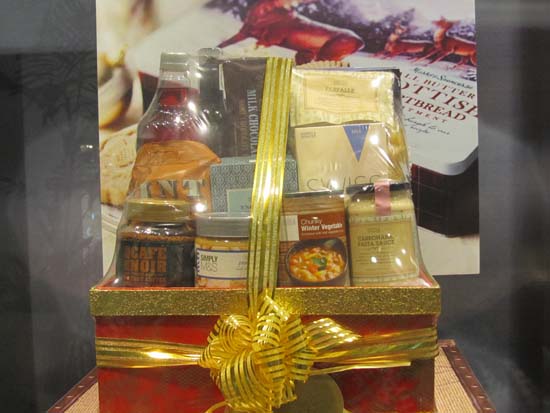 Want to peek inside the "Luxury Collection"? There are items to prepare for a special dinner or for tea. Even the young ones get chocolate treats. Check out the South African Red Wine 2011 75 cl, Italian Farfalie Pasta 500 g, Carbonara Pasta Sauce 340 g, Dark Roast Café Noir 100 g, English Breakfast teabags 50 teabags, Chunky Winter Vegetable Soup 400 g, Smooth Peanut butter 340 g, Triple Chocolate Crunch – 500 g, Extremely Chocolatey Milk Chocolate Rounds 150 g, Mint Humbugs- 225 g, Swiss Milk Chocolate Bar – 125 g, Cranberry and Raspberry High Juice 1 L.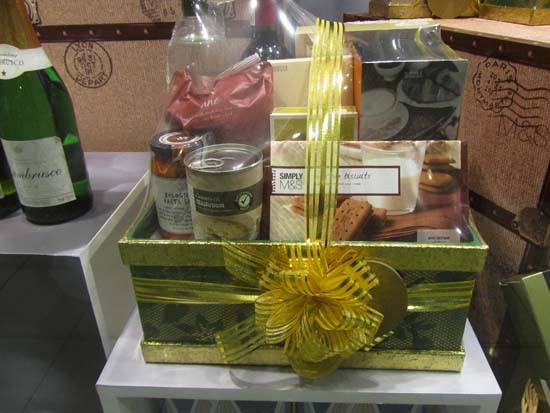 Want the more affordable "Classic Favorites"? The contents are almost similar to the "Luxury Collection" but has lesser chocolate treats. There is something to prepare for that surprise guests and even for the kids. Check out the House Red Wine 75cl, Italian Penne Pasta 500 g, Bolognese Pasta Sauce 340 g, Classic House Blend One Cup Filters, Organic Green Tea with Lemon Infusion 20 teabags, Traditional British Porridge Oats 500 g,, Bourbon Biscuits 400 g, Swiss Milk Chocolate with Hazelnuts 200g, Sparkling Lemonade 1 L, Cream of Mushroom Soup.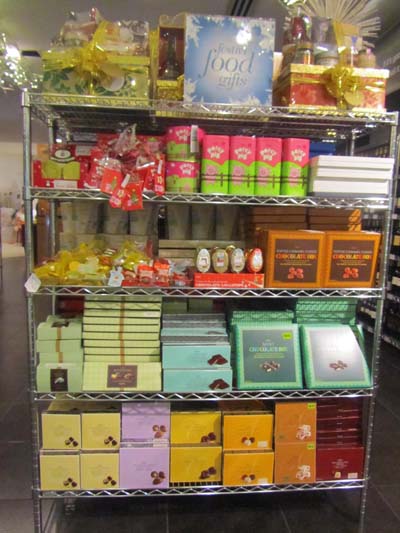 I was surprised to find more treats inside that will surely please everyone in your list. Such a delight to browse and ponder which family member might want this food item.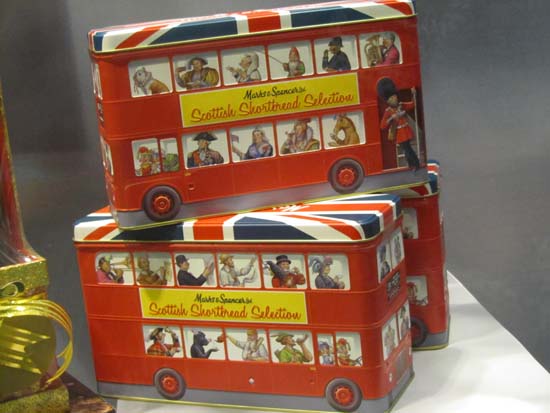 There is a wide array of collectible tin cans for the Scottish Shortbread Biscuit Selection. Shortbread is a classic Scottish dessert consisting of three basic ingredients: flour, sugar, and butter. In the good old days, shortbread was quite expensive and reserved as a luxury food for special occasions such as Christmas. The texture of the shortbread biscuit is crisp, lightly sweet, deliciously buttery with just a tinge of saltiness. Gifting someone with this Shortbread biscuit can be a start of a new tradition.
The London Bus Shortbread tin is only 1195 pesos.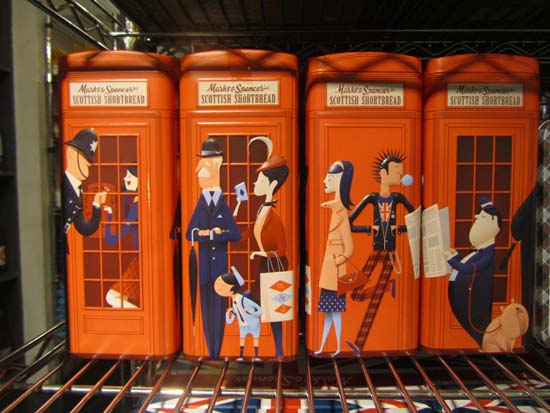 This Telephone booth Tin Can is just too cute with various perspectives in the four sides of the can.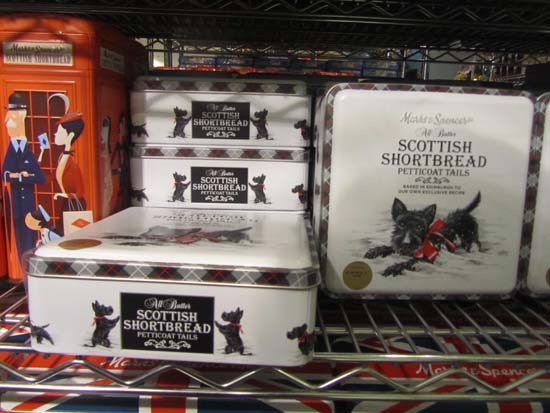 The Scottish Shortbread Assortment Tin is 995 pesos only.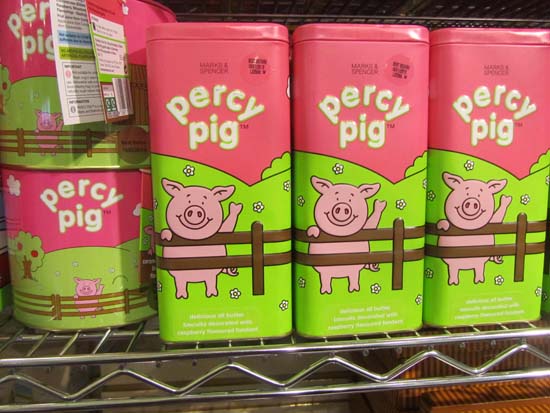 Who can't resist Percy Pig? Marks and Spencer developed Percy Pig into a brand in its own right. With Percy Pig Biscuit Tin at 595 pesos, the tin can is s cute keepsake.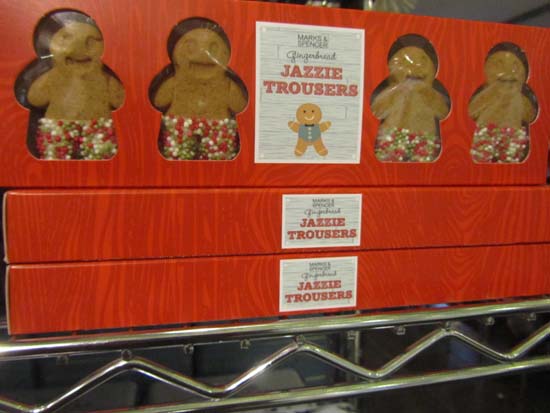 You know that I bake Gingerbread cookies. Occasionally I give Gingerbread cookies as gift items but only if I am able to bake a lot. Now you don't have to look far to buy these festive gingerbread men.
Chocolate lovers will surely love the assortment of mouth-watering chocolate treats. You could fill everyone's Christmas stockings with sweet chocolate cheer. Here are some ideas.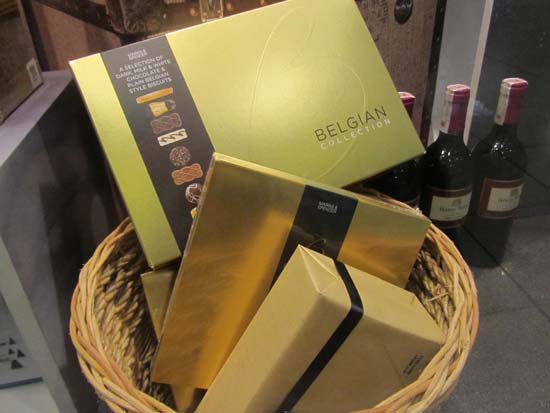 A collection of Belgian chocolates.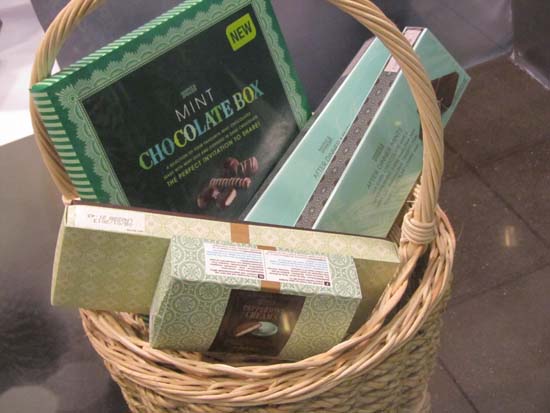 Mint Chocolate boxes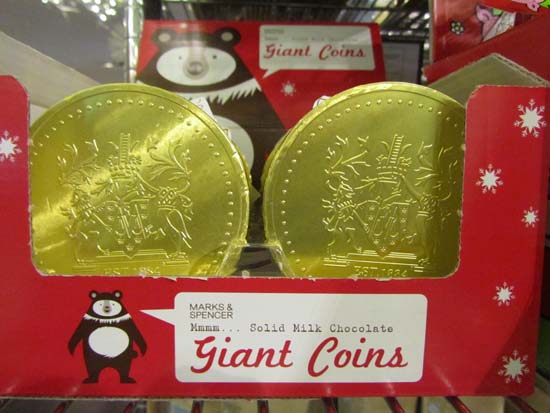 Even kids will get thrilled to receive chocolate candies inside their stockings. I found some ideas that I can stuff into my girls' stockings like these giant coins.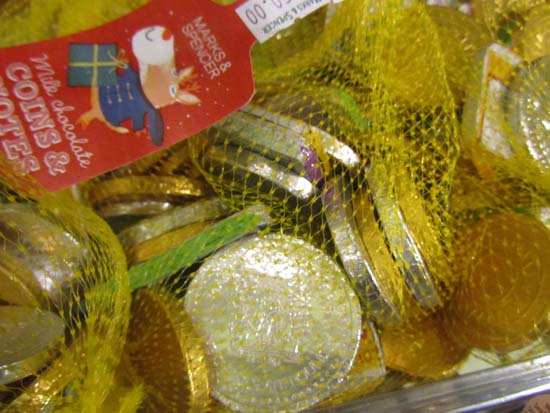 There are a bunch of smaller coins and Percy Pig chocolates. I think chocolate Christmas gifts are festive, and fun to give away no matter the age.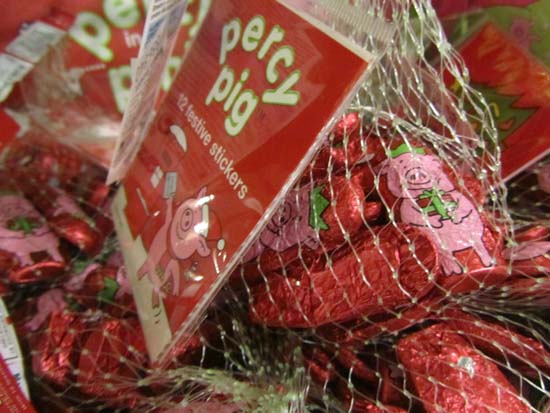 I am showing only some of Marks & Spencer's food line. While one might find the Marks & Spencer a premium brand, there is wide range of packages for every budget. It gives value for money so I can get a reasonably priced gift that is extra special and will be appreciated by the recipients.¬¬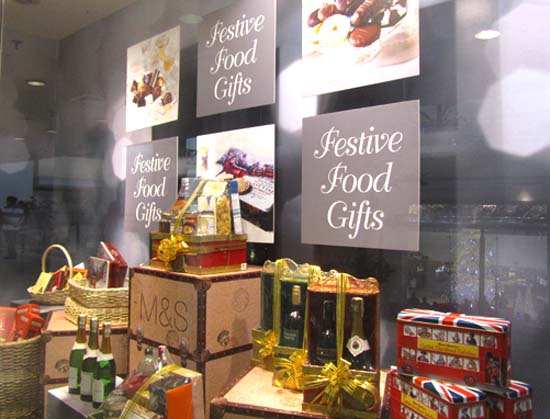 With the Marks & Spencer food line, I found so many delicious ways to bring the warmth and joy of the Christmas spirit to my special friends and loved ones.