What a night to remember. Swift Premium invited bloggers to Pio's Kitchen for an intimate dinner where we discovered the tender, slow-cooked flavor of Swift Premium Corned Beef. Appreciating the dishes in Pio's Kitchen allowed us to learn more about Swift's philosophy behind slow cooking.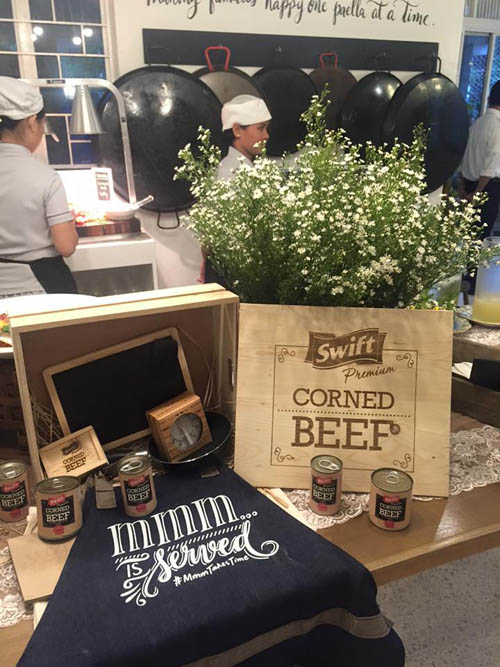 I loved the specially prepared Pulled Corned Beef , made delicious by the cured and the slightly salted goodness of Swift Premium Corned beef .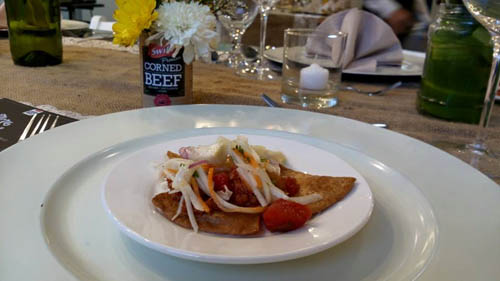 There was much to eat that night but I chose to feast on Paella Negra. One can appreciate the slow cooking process with Paella.  It takes time to cook Paella.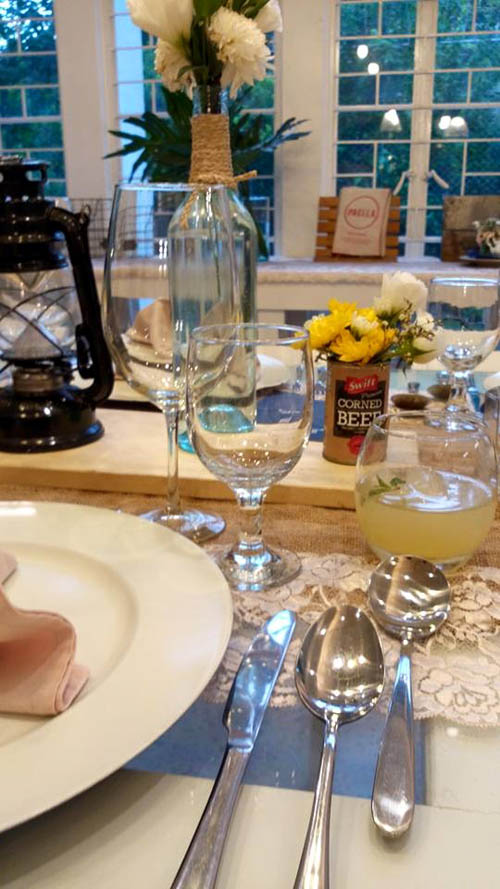 I loved that I didn't have to rush that night so I took time to move from table to table because I was enjoying the presence of blogger friends I had not seen in ages.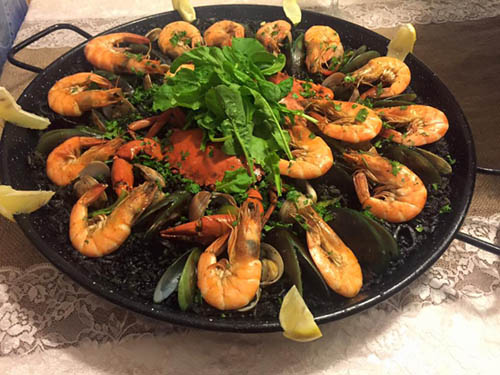 Slow cooked meals are best appreciated with light conversations and having some fun moments.  After our dinner, bloggers met Abbey, Sy: hand-letter, Swift Premium Ambassador and form believer in "The Art of Taking Time". Abby showed us the essential techniques on drafting , creating layouts, inking and embellishing.  She also shared her thoughts #mmmTakesTime and encouraged everyone to be always be creating. The truth is I am not a very creative person. Yes, I doodle around so I will take time to learn how to be creative even with just hand-lettering.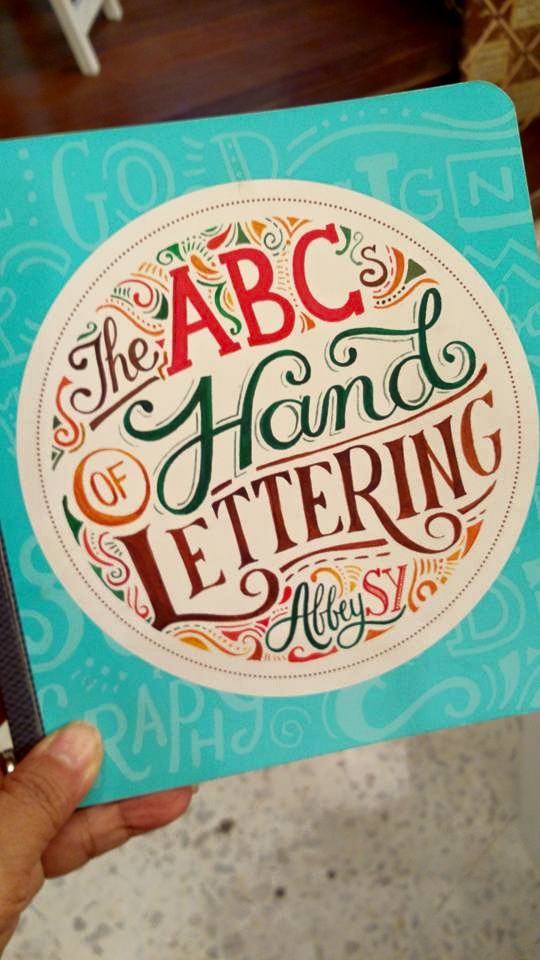 I appreciate the Swift Premium Corned Beef in easy-open cans given to us that night. For the next few weeks, it allows me to indulge in slow-cooked flavor .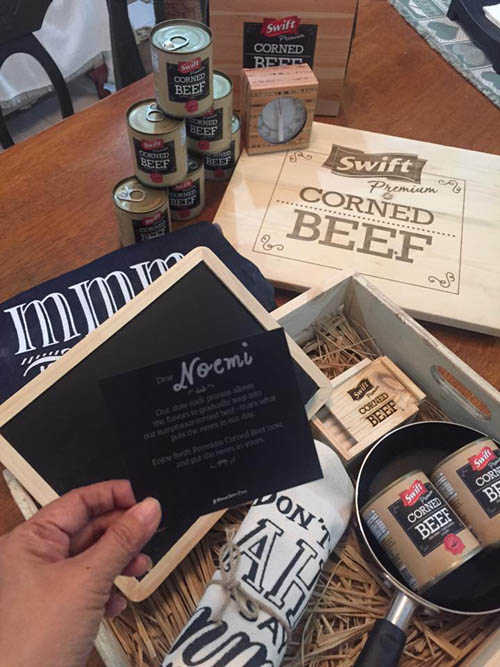 For breakfast the next day, I surprised my husband with Corned Beef with lots of onions and diced potatoes. He loved it. He used to like the other brand but after tasting Swift Premium Corned Beef, he is not buying that brand anymore. One thing more I like other than the slow-cooked flavor, it is also the presentation. The beef is not reddish in color. I hate artificial looking food.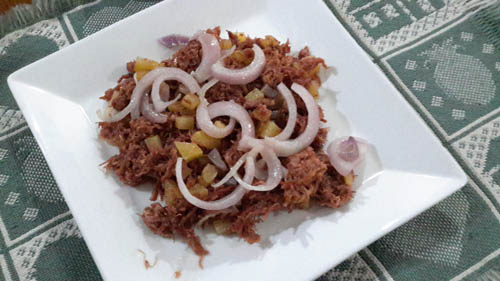 Take time to savor the slow-cooked flavor of Swift Premium Corned Beef during breakfast.