Who says one can't have belated Valentine celebration? My hubby and I decided to treat ourselves to something new and chose Cajun Red Rock at SM Megamall. I heard they served legendary regional American specialties like Jambalaya and old favorites like burger and fries with a Cajun twist. Just beside the entrance, I spotted the sign "Mega Food Sale".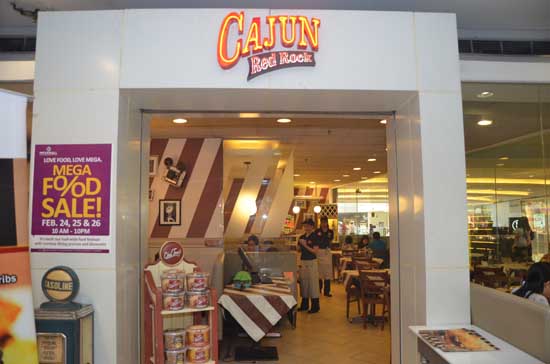 Oh no, we were a few days early for SM Megamall's mall-wide food festival. Well, we comforted ourselves with the knowledge that we could always come back and try out a new restaurant during the Mega Food sale.
Cajun Red Rock is the brainchild of Chef Tony Elepano of the popular Chef Tony's Gourmet Popcorn chain. The name derives from the French-speaking Acadian or "Cajun" immigrants from Canada who settled in Louisiana. Cajun cooking is easily accessible to local foodies as it relies heavily on steamed rice and barbequing and grilling techniques and sauces dear to all Pinoys.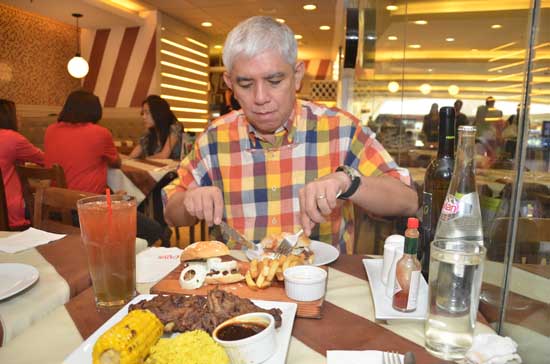 We made sure we had a hearty appetite so we skipped breakfast for an early lunch. We quickly demolished the barbequed burger with bourbon sauce and fries. The hearty Jambalaya with grilled seafood was next, perfectly tangy, smoky and satisfying. But the clincher was the fall-off-the-bone barbequed pork ribs with the special house sauce, which we took with saffron rice and corn-on-the-cob.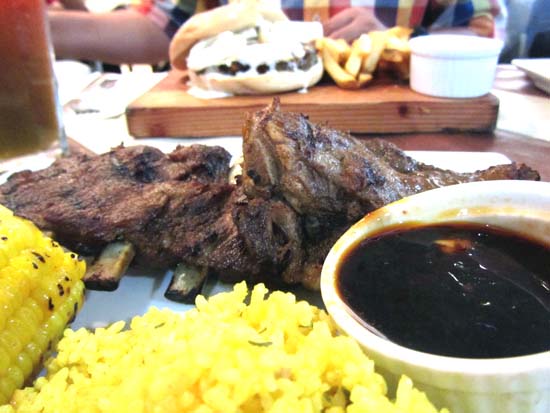 We finished off the meal with caramel-vanilla pudding paired off with brewed coffee. The hubby and I ordered only one of each dish and split them, even the tall glass of Tony's Special Iced Tea, an interesting concoction of vanilla, orange and strawberry flavors.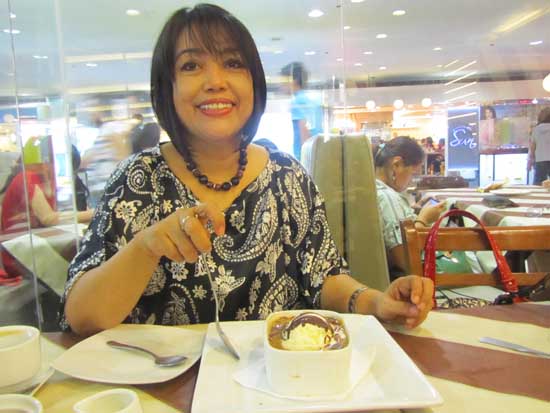 I asked the waitress what their promo will be during the Mega Food Sale. She told us that for Cajun Red Rock's Pasta/Burger/Dessert FOR ONLY 1 PESO for a minimum transaction of Php500.
We explored the offerings of the other outlets joining SM Megamall's mall-wide food festival and their nonstop dining promos and discounts such as the following:
• Gotti's Ristorante 50% of on ALL pizzas
• Dulcinea's Churros all you can from 2 to 5pm
• Yabu's free dessert or appetizers for a minimum purchase of Php 500
• Pepper Lunch's Beef Pepper Rice for only Php 145
• Masuki's Mami & Siopao all you can
Other outlets will either give huge discounts and price offs, buy 1 take 1, eat all you can free appetizers, free desserts, free drinks and many more.
Foodies in the metro, get ready for another celebration to look forward to, the Mega Food Sale at S.M. Megamall which runs for 3 days from February 24 to 26, 2012. With over 100 restaurants and food outlets participating, this promises to be the must-see, must-taste food festival for 2012.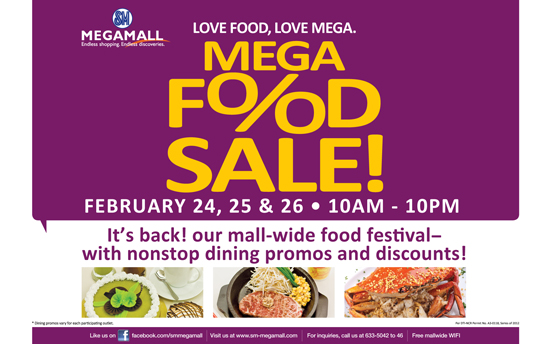 The real treat for adventurous diners is discovering new cuisine in a number of themed eateries which are not yet as well-known but which promises to provide a fresh and exhilarating dining experience.
You can get more information from their SM Megamall facebook page and twitter account, @mega_tweets.