During the holiday season, it is a real challenge to stop oneself from eating as well as tracking the calories. Anyway , it is a once-in-a-year indulgence and a slice of that crispy lechon skin won't do any harm. Before you know it, there is the guilty feeling of regret of "why did I eat so much?"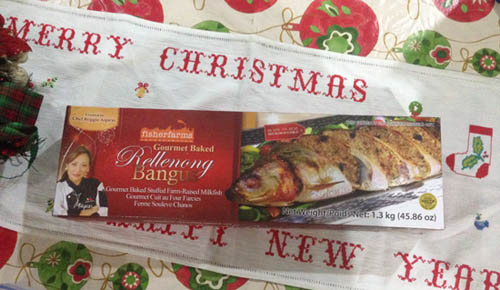 Erase that guilt because Fisher Farms Inc., an aquaculture food processor and the largest supplier of farm-raised milkfish in the country, allows you to indulge without the guilt with its Gourmet Baked Rellenong Bangus. I love Rellenong Bangus but I don't prepare it myself. It is time consuming. If you are looking for a recipe, check this recipe. Reggie Aspiras, celebrity chef created this delicious creation , as a healthy alternative to those fatty dishes often served during the Noche Buena.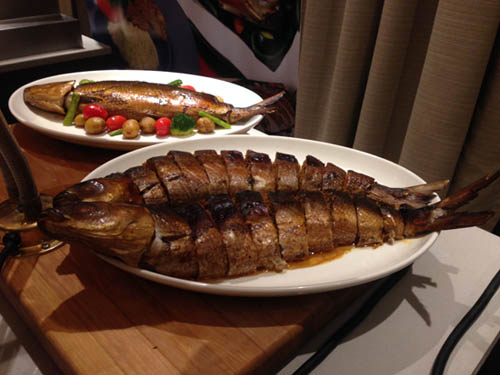 The whole bangus is stuffed with a savory filling of fish, sweet potato, bangus belly, shrimp and other premium and special ingredients that give a holiday twist and festive colors to this traditional dish. I tried it in yesterday's  media launch and it is quite unique from the Rellenong Bangus that I am familiar with.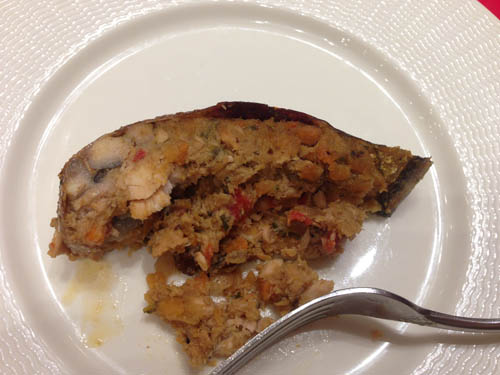 The Fisher Farms' Gourmet Baked Rellenong Bangus is juicy and flavorful unlike the traditional rellenong bangus. This one is baked and not fried and so this means you cut down considerably on the fat content without sacrificing flavor. The relleno comes in three generous sizes to suit the Filipino family: 800-grams, 1.1 kilos, and 1.3 kilos. With bangus this meaty and large, you can definitely share the feast but not the fat. I will definitely serve this during our annual Christmas party with my family.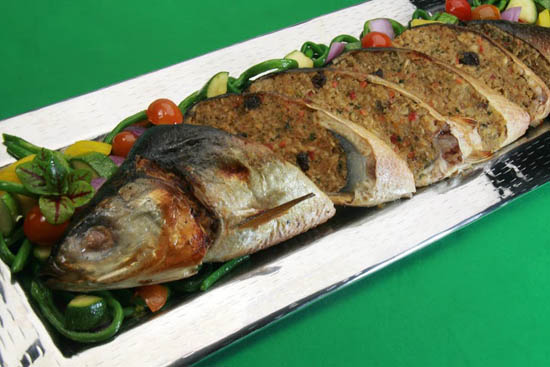 Fisher Farms' Gourmet Baked RellenongBangus is available in select supermarkets in Metro Manila and in select provinces around the country.
For more details about Fisher Farms, visit fisherfarms.ph. Visit its Facebook (fisherfarmsinc), Twitter(@fisherfarmsph) and Instagram (@fisherfarmsph) for updates.