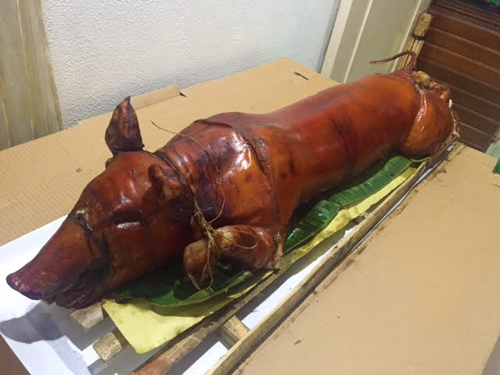 Christmas lunch is not complete without a lechon. My husband orders the Lechon Paella from Lydia's lechon. It is really yummy. Unfortunately , we cannot consume all of it. I normally love Paksiw lechon but this time around, I used the Lechon leftovers for Sinigang na Lechon. You can use your usual sinigang recipe or use the following recipe: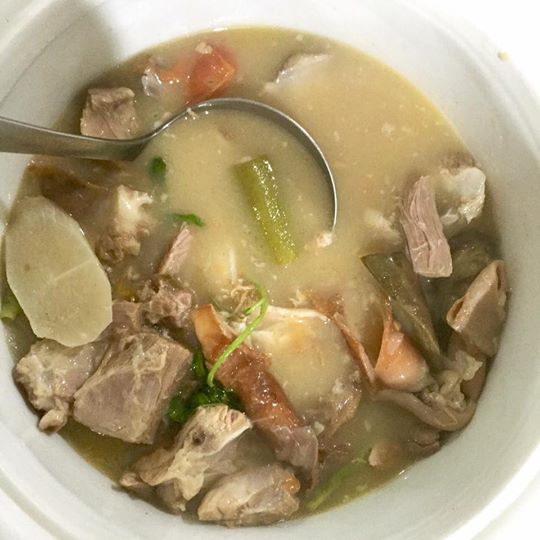 Ingredients:
2 cups rice washing
250 grams tamarind, boiled and juices extracted
3 pcs onions, quartered
4 pcs tomatoes, quartered
2 pcs gabi, quartered
1 kg lechon meat and skin cut into onw-inch pieces
2 pcs green long sili
1 pc radish, sliced
4 pcs okra
1/2 bundle sitaw, sliced
1/2 bundle kangkong, sliced
Procedure:
1. Bring to boil rice washing in a pot, and add the lechon portions.
2. Add onions, gabi, tomatoes, and reduce heat to simmer until lechon meat is tender.
2. Once gabi is tender, mash half of it to thicken the sauce.
3. Add sili, okra , radish, eggplant, and then let this simmer.
5. Add sitaw and kangkong. Stir well and let this simmer for a few more minutes