Most of the time, I prepare roasted chicken sans garnishing. Roasted chicken doesn't have to look plain. I discovered this French inspired recipe while attending a one day appreciation course at the Culinary Institute of Aristocrat a few years ago. Try it out for yourself.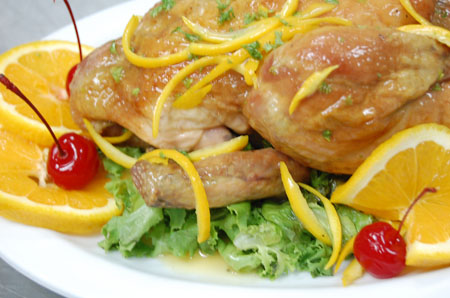 Ingredients:

Garnish
Orange fruit sliced
Maraschino red cherries with stem
Parsley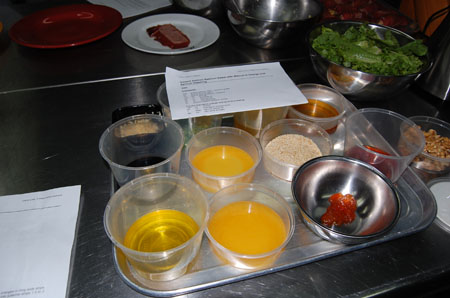 Procedure:
1. Using a sharp paring knife, remove the rind from the oranges in long wide strips, without cutting into the bitter white pith. Cut the rind into julienne strips 1.5 to 2 inches long. You should have 4 tablespoons.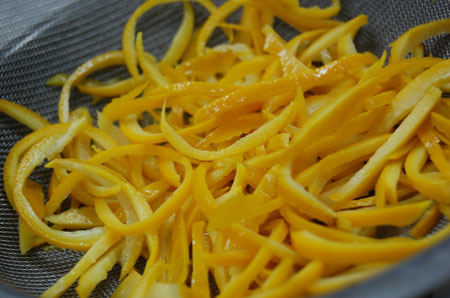 2. In a medium sauce pan, put enough water to boil the rind. Boil for 2 minutes then drain and run over cold water to set their color. Place them on a paper towel and set aside.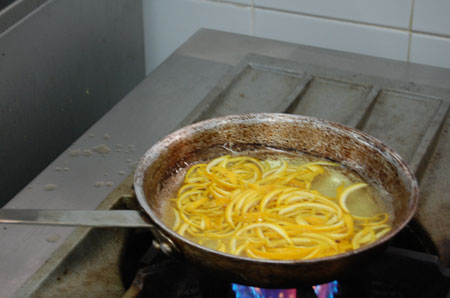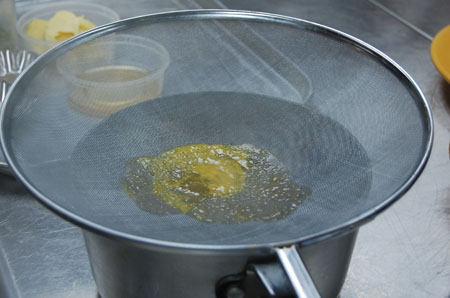 3. Squeeze the juice from the oranges to make 6 tablespoons and set aside.
4. Pre-heat oven to 400F. Clean the chicken and pat dry inside and outside with a paper towel. Rub cavities with salt and pepper and sprinkle the skin of the chicken lightly with salt. Truss the chicken
and prick the skin around the thighs, back, and lower part of the breast with the point of a skewer. Set aside.
How to Truss the Chicken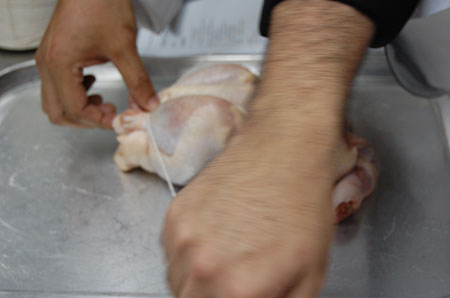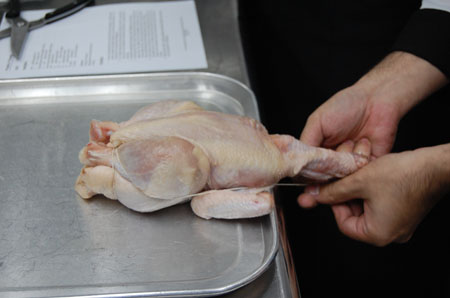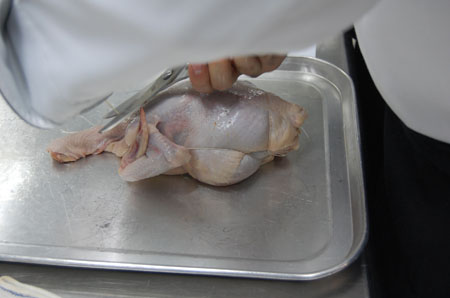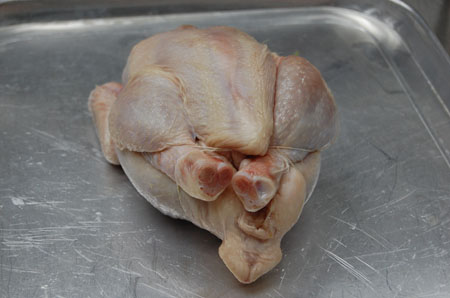 5. lay the chicken on their side on a rack set in a shallow roasting pan, and turn the chicken over so that they are lying on their other side and roast for another 20 minutes.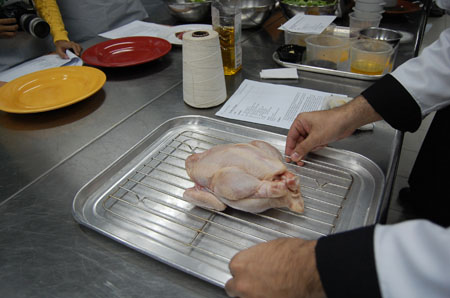 6. Reduce heat to 350F. Continue roasting until chicken is golden brown and crisp. Set chicken aside in a holding tray.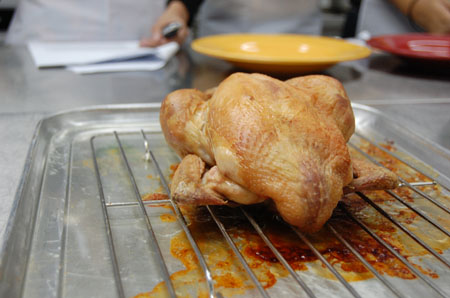 7. Remove excess fat from the roasting pan. Set over medium heat over a stove and stir in fond lie, scraping the brown particles clinging to the bottom of the pan.
8. In a medium sauce pan, bring to a boil the sugar and white wine vinegar. Cook briskly until the mixture thickens to a golden tea-like syrup. Be careful not to let the sugar burn.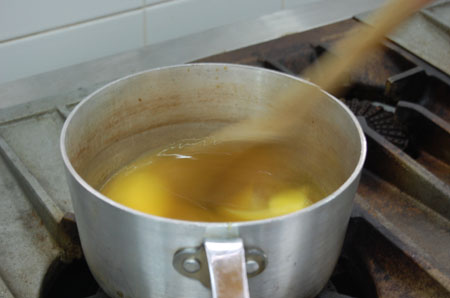 9. Pour in the warm fond lie to the sugar vinegar mixture, reduce heat to low and simmer for 4 to 5 minutes longer. Add orange and cook further for one minute.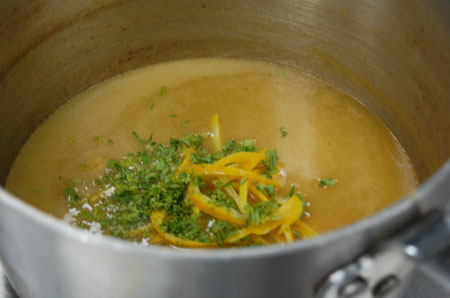 10. Strain the sauce through a fine sieve into another saucepan. Swirl the butter pieces and when they are completely absorbed, add the grand marnier. Season with salt and pepper to taste.
11. Cut chicken into serving pieces (or whole), arrange on a serving dish, smother with the prepared orange sauce.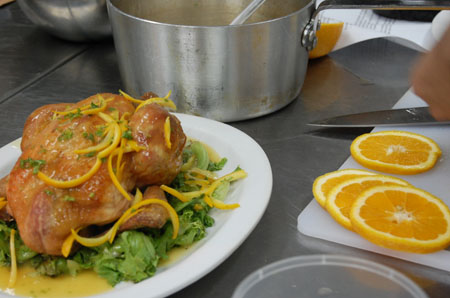 12. Garnish with sliced oranges, red maraschino cherries, and parsley.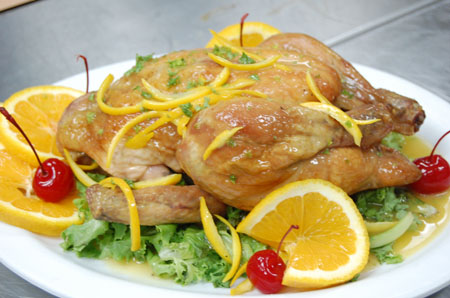 13. Serve hot.